Clitoral hood cosmetic surgery is a private female procedure that is one of the most popular and simple types of surgical intervention available today. It may involve both functional and aesthetic actions, depending on whether the surgery is being done to correct an imbalance in the organ's functioning or because the female is personally unhappy with the way her intimate region looks.
Enfield Royal Saudia offers hoodplasty treatment and other cosmetic surgeries in Riyadh.
It is possible to improve female sexual experiences and make the head more accessible for stimulation with the aid of clitoris correction. With just one straightforward procedure that may be completed at our facility, you can get such an astonishing effect.
Given that we've previously informed you, this approach is intrusive. There are two major methods used to perform it: one uses labiaplasty and the other doesn't.
The area is first cleaned by surgeons with antiseptics to prevent any dangerous infections.
Mark the areas where the therapy will be administered.
Throughout the process, blood pressure, pulse, and temperature will be measured.
Then the targeted area of the client's body is removed of extra fat.
Doctors stitched the targeted area after removing the excess skin safely without damaging other nerves.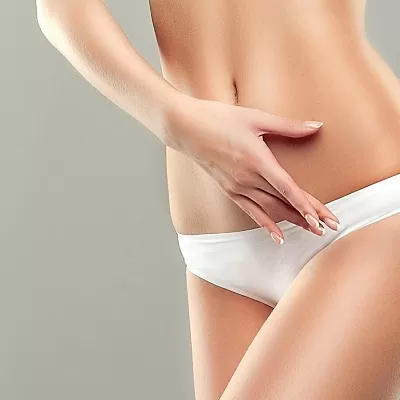 You should wait one to one and a half months following the procedure to see a positive result. If the procedure is done for medical reasons, the woman's clitoris is exposed as a result, so she no longer experiences discomfort. Or she becomes more sensual during a sexual encounter.
Clitoral Hoodectomy
Starting From
The starting price of Hoodplasty in Riyadh is 20,000 SAR (+5% VAT). Fill in the form to book a FREE first consultation!
What is clitoral hood reduction?
Just like men, women can grow additional skin on the sides of the clitoris. The additional skin might appear huge, uneven, or perhaps even unsightly, which can make sex between partners difficult and troublesome. Women are uncomfortable because of the extra skin that covers the sides of the clitoris. Their gynecologists thus encourage them to have this treatment.
Expect some discomfort, swelling, and soreness. After clitoral hood reduction with labiaplasty, your doctor could advise taking a week off from work and other strenuous activity.
Who is the ideal candidate for this treatment?
Having scars or adhesions there, or a big hood of the clitoris covering the organ and obstructing stimulation
It is impossible for you to engage in sexual activity because of the tiny size of the clitoris.
Anomalies in the clitoris's placement.
There is pain or soreness due to the clitoris' enormous size.