Is the size and shape of your nose embarrassing for you? Do you aspire to have a look that is extra harmonic and in balance? Look no further because Alarplasty in Riyadh is there to fulfill all of your fantasies! Enter a realm where accuracy meets beauty, where masterful surgeons modify your nose, revealing a whole new you.
Risks: Minimal


Cost: SAR 7999 to SAR 9999


Procedure type: Minimally Invasive
It is an invasive method that targets the bottom of the nose. It is sometimes referred to as nostril reduction or nasal base reduction. This operation focuses on enhancing the extent and form of the nostrils, which will eventually enhance the balance and the impression of the nose. This aids in producing a better proportional and balanced nose by trimming extra tissue or changing the nostrils' breadth.
This Method has extraordinary transformational results. Patients who get this surgery frequently see an improvement in their overall face attractiveness and increased self-confidence. The talented surgeons in Riyadh use their talents to assure accurate results, designing a nose shape that properly accentuates each person's distinctive traits.
Who is an Excellent Nominee?
Alarplasty is appropriate for people who want a more refined and harmonious nasal look but are unsatisfied with the dimensions or shape of their nostrils. The best prospects could have:
Extending or broad nostrils.
Nasal symmetry is off.
Drooping or bulging nostrils.
Disproportionately large compared to the remaining nasal turbinates.
Respiratory problems brought on very constricted nostrils
Alarplasty in Riyadh has many advantages, both aesthetically and practically:
Enhanced Facial Harmony: By honing the nostrils and improving the nose's general look, Alarplasty helps establish harmony and balance in the face.
Enhanced Self-Confidence: Getting the perfect nose shape may greatly enhance one's self-respect and belief, enabling one to feel more at ease and satisfied with one's look.
Enhanced Breathing: In some instances, Alarplasty can assist in addressing breathing issues brought on by confined nostrils, resulting in enhanced airflow and improved respiratory performance.
Following your surgeon's recommendations is necessary before your Alarplasty treatment. These may consist of:
Minimizing drugs that will make you additionally inclined to bleed, such as blood thinners.
Quit smoking, as it might hinder Healing and raise the possibility of problems.
Letting your surgeon know of any allergies or underlying medical issues.
Arranging for a reliable adult to drive you home after the operation and accompany you on the day of the procedure.
The following steps are commonly included in the procedure:
To guarantee your comfort throughout the method the Practitioner will prescribe either local or available anesthesia.
Minor incisions are used around the bottom of the nose or along the natural creases of the nostrils to give the surgeon access to the underlying tissues.
To obtain the expected outcomes, extra tissue or cartilage is released, and the nostrils are carved and contoured.
Incisions are meticulously sewn up with dissolvable sutures or sutures to prevent visible scars.
A smooth recovery and the best outcomes depend heavily on proper aftercare. Following are some suggestions for aftercare:
Rest and recovery: Get plenty of rest, and refrain from intense activity for the first several days after the surgery.
Medication: Follow the medication schedule including any painkillers and antibiotics if necessary.
Each person's healing time following Alarplasty is different. Here is a general schedule of what to anticipate, keeping in mind that everyone recovers at their own rate:
Initial healing: During the first week, bruising and swelling around the nose are frequent. You could feel some slight discomfort, which you can treat with a doctor's recommended painkiller.
Resuming regular activities: One to two weeks following surgery, the majority of patients are able to go back to work and resume mild activities.
Despite the fact that it is usually regarded as a safe treatment, it's essential to be informed of any possible hazards and issues that can occur.
At Enfield Royal Clinic, Alarplasty Treatment typically costs between SAR. It is critical to remember that this estimate is just meant to be rough; the actual cost will be established following a careful assessment of your unique requirements. Our team of skilled professionals will review your special needs at your initial appointment, and we'll provide you with a detailed price breakdown based on your particular circumstances.
Surgeons Experience
Clinics location
Number of sessions
Transform Your Nose, Transform Your Confidence by choosing us!
Our clinic stands out as the best option for your Alarplasty Treatment in Riyadh. We stand out from the competition due to our unique blend of experience, customized treatment, and outstanding outcomes. Alarplasty is only one of the many cosmetic surgeries our team of highly qualified and experienced doctors performs.
Are you prepared to start your transformational Alarplasty? Make the first move by scheduling a consultation at our facility right away. Our devoted team of experts will walk you through the procedure, answer any questions, and assist you in getting the nose you've always wanted. So hurry up fill out the form below and book us now.
No this is done while you are unconscious, keeping you comfortable the entire time. Although some soreness and distress are normal following surgery, your doctor will prescribe painkillers to help you deal with any discomfort.
What is the duration of the procedure?
The length of the operation might vary depending on many different factors. The usual length of the procedure is one to two hours.
Will Alarplasty leave any noticeable scars?
Alarplasty involves inserting incisions in a manner such that they are hidden inside the nostril bases or the natural creases of the nose. The scars usually lighten and disappear over time with proper care and healing.
How long does it take to recover?
Although everyone's healing time is different, most people may anticipate their swelling and bruising to go away in 1 to 2 weeks.
When can I get back to my normal routine?
Depending on their recovery process, most people can resume light activities and employment within 1 to 2 weeks of the treatment.
Are the effects long-lasting?
Yes, they are really long-lasting. The nostrils' size and form have been changed, and these modifications are meant to endure.
Septoplasty is a surgical procedure to fix the crooked septum. The membrane of bone and cartilage that divides the two nostrils is known as the septum. Turbinate reduction improves...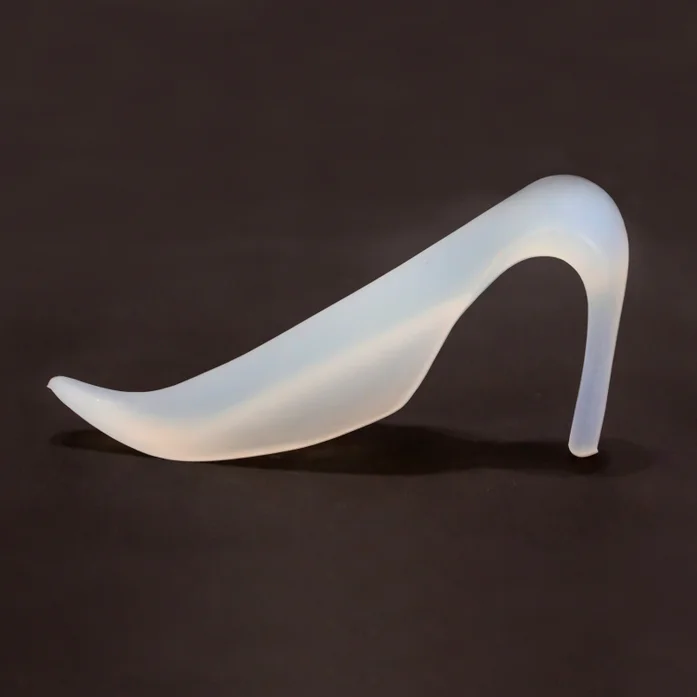 Silicone nose job is a new trend.There are several techniques to change the size and contour of the nose. By having various nose surgeries, you can increase the nose's bridge or make...