What is Large Pores Treatment?
Large pores on the face are a cosmetic problem that can detract from your beauty and appeal. The majority of individuals prefer using both natural therapies and topical lotions to cure and fix this skin condition.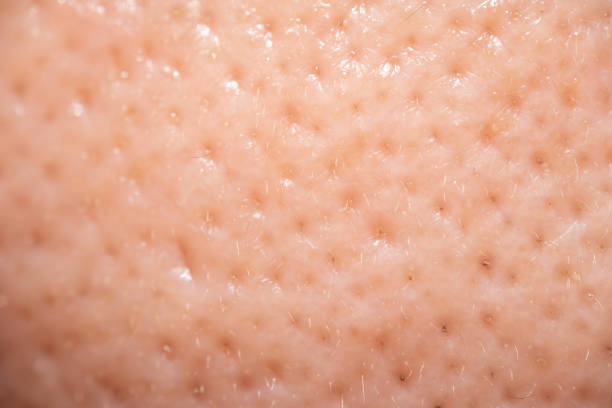 It's crucial for you to determine whether you are a good candidate for the Large Pores Removal Treatment if you want to have it done:
If you are older than 20 years old.

If your skin is thick and smooth.

If your skin is prone to breakouts.

If you have reasonable expectations for the outcomes of the therapy for big pores.
Chemical peel treatment
The most damaged layer of your skin is peeled off during a chemical peel treatment. You may use it to improve your skin's tone and surface, get rid of pimples, blemishes, and spots, soothe irritated skin, and clear up your huge pores.
Microdermabrasion Treatment
The microdermabrasion procedure sands away the topmost layer of your skin to get rid of all the dead cells and debris clogging your pores, revealing your new, healthy skin below.
IPL Photo Facial Treatment
The big pores in your skin are removed using light energy during the IPL Photo Facial Treatment.
Laser Therapy
Using a laser, dead skin cells are eliminated, pore size is reduced, collagen is produced, and new skin cells are created.
You can have the Huge Pores Treatment in Riyadh if you wish to permanently treat your large pores on your skin.
Large Pores Treatment
Pico
The starting cost of Large Pores Treatment in Riyadh is 500 SAR (+5% VAT) with Pico Laser Treatment. Fill in the form and our staff will get back to you to explain all the necessary details to you!
Can pores be removed permanently?
Pore size can be decreased, however they cannot be permanently removed. There are several therapies that have the potential to hide pores. Chemical peels, microdermabrasion, microneedling, and other procedures are among the most popular treatments.
Small holes in the skin called pores allow perspiration and grease to escape. Sebum concentration increases the appearance of pores, which causes the skin to become oily.
How many sessions of micro-needling do you need?
For the greatest outcomes, dermatologists advise patients to schedule 3-6 visits. Micro-needling is used in conjunction with other skincare procedures to address any other skin conditions in addition to big pores.