Do you want to improve your confidence and feminine wellness? Femilift in Riyadh may be the solution you've been looking for. Let's learn more about it in this article.
Risks: None


Cost: 6999SAR and 9800SAR.


Type of treatment: Non-invasive


Results: Long lasting
A cutting-edge non-surgical method called Femilift was created to address a variety of intimate health issues that many women experience. It is an advanced procedure that uses fractional CO2 laser technology to boost collagen formation and enhance the vaginal and vulvar regions' health and wellness.
It is less invasive, almost painless, and involves little to no downtime than conventional surgical procedures.
Following are some of the nominees
Women who have looseness or laxity in their vagina.
Those who experience mild to severe stress incontinence.
Those who want more connection and sexual happiness.
People who have dryness or pain in their vagina.
Individuals experiencing menopause want to restore their feminine well-being.
Improved Tightness and Firmness: Its ability to restore vaginal tightness and firmness is one of its main advantages. Aging and childbirth are two reasons that might cause vaginal laxity over time.
Relief from Stress Urinary Incontinence: Significantly SUI symptoms include incontinence under stress. SUI frequently results in humiliating situations because of unforeseen leaks.
Vaginal Rejuvenation: Many women encounter changes in vaginal health after giving birth and after menopause.
Increased Lubrication: Vaginal dryness can be bothersome and have an impact on your general well-being. By promoting natural lubrication, Femilift makes for a more cozy and pleasurable personal experience.
Quick, Painless Procedure: Femilift is non-surgical, minimally invasive, and almost painless, in contrast to surgical options. Women with hectic schedules will find the process to be a handy alternative because it usually only takes 30 minutes.
Consultation: Arrange a meeting with a knowledgeable professional to talk over your objectives and expectations.
Avoid Specific Drugs: Your doctor will tell you to avoid certain drugs that might affect the surgery.
Stay Hydrated: Maintain optimum hydration levels to help in the healing process by staying hydrated.
Plan your transportation: On the day of the procedure, make arrangements for transportation to and from the clinic.
Our knowledgeable professional will have a consultation with you to start your journey. Your worries and expectations will be discussed, and the treatment plan will be modified as necessary.
The treatment entails cleaning the region and providing a topical anesthetic cream for your comfort. You'll be ready for it.
The actual Femilift process is short and painless. In order to promote collagen creation and enhance the condition of the vaginal tissue, the specialized CO2 laser is introduced into the vaginal canal and delivers regulated heat radiation.
After the operation, you can nearly immediately resume your normal activities. There is little downtime, which makes Femilift a practical choice for active women.
Avoid Sexual Activity: To promote optimal healing, wait a few days before engaging in sexual activity following the treatment.
Stay Hydrated: Continue to drink plenty of water to help your body's natural healing process.
Follow the advice of the expert: Follow any particular guidelines that your Femilift specialist may have given.
Attend Follow-Up visits: Keep track of your development by attending any planned follow-up visits.
The cost of Femilift in Riyadh is cheap and within reach ranging from 999 SAR and 9800 SAR. It's important to stress that our experienced professionals will determine the exact cost during your initial consultation. Using this strategy ensures that the cost is in line with the customized treatment plan created just for you.
Clinic Reputation
Number of Sessions
Location
Without a doubt, Enfield Royal Clinic in Riyadh offers the greatest options for treating Femilift in Riyadh. Our very skilled doctors offer a unique synthesis of in-depth knowledge, a range of abilities, and a track record of contented patients. Throughout their careers, these board-certified surgeons have routinely achieved favorable results.
Arrange a consultation with our team of specialists to schedule an appointment with us! Our skilled staff is prepared to assist you with Femilift in Riyadh.
The application of a topical anesthetic lotion makes the process almost painless.
A 30-minute session is usual, making it a practical choice for working women.
When can I expect to get results?
A series of treatments are usually necessary to produce the best outcomes, while many women see changes after just one session.
Does it have any downtime after it?
There isn't much downtime, and you may resume your normal activities nearly right away.
How long do effects last?
Although maintenance sessions may be advised to maintain the benefits over time, the outcomes are long-lasting.
As women age, their bodies go through various changes, including a loss of vaginal tightness and elasticity. This can lead to decreased sensation during intercourse, reduced sexual...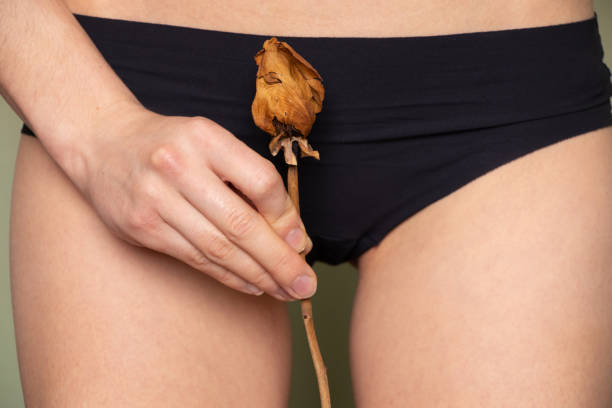 Vaginal Dryness Solution Vaginal dryness is a painful symptom that has a negative impact on a person's quality of life. It can cause pain while sitting, exercising, peeing, or having sexual...