Do you want a game-changing approach to improve your sexual health in Riyadh? There is no need to look any further. GAINSWave therapy in Riyadh is becoming popular among guys trying to improve their performance and confidence. This detailed overview includes
Risks: None


Cost: 9,000 SAR to 20,000 SAR.


Type of treatment: non-invasive


Results: Long-lasting
It is a cutting-edge, non-invasive treatment that improves male sexual performance and addresses a number of sexual health issues. This therapy, as opposed to standard therapies such as drugs or surgery, uses high-frequency, low-intensity sound waves to increase blood flow, enhance tissue health, and promote spontaneous healing inside the male genitalia.
Men with Erectile Dysfunction: This treatment is very successful in treating erectile dysfunction (ED) by boosting blood flow to the penis and assisting men in achieving and maintaining strong erections.
Men Seeking Enhanced Performance: Whether you want to increase your sexual performance or your overall sexual health, this treatment will help you get there.
Men with Peyronie's Disease: If you have Peyronie's disease, which causes penile curvature and discomfort during erections, this can help relieve symptoms and restore comfort.
Confidence Boost: It Booster for MenWave therapy is about more than just physical changes; it's also about increasing your self-confidence in the bedroom and rekindling the flame in your relationship.
Men Who Refuse Medication: it is a treatment is a fantastic alternative for men who seek a drug-free, non-invasive answer to sexual health difficulties.
Improved Sexual Performance: Enjoy longer-lasting, harder erections and better sexual stamina, which will lead to higher enjoyment for you and your partner.
Natural and non-invasive: Forget about the nuisance of drugs or the hazards of surgery. This treatment is non-invasive and works to improve the body's natural healing processes.
Quick and Convenient: Each session normally lasts 20-30 minutes, making it an ideal choice for guys with demanding schedules.
Consultation: Make an appointment with one of our skilled medical specialists. We will review your medical history, objectives, and any concerns you may have during this discussion.
Hydration: It is critical to stay hydrated. To guarantee the best outcomes, drink lots of water in the days preceding your treatment session.
Avoiding Alcohol and Caffeine: It is best to avoid alcohol and caffeine for at least 24 hours before your treatment.
Medication Review: Tell your doctor about any drugs you're taking. They will advise you on whether any changes are required.
The first step is to contact a healthcare professional or a trained practitioner to set up a consultation. Your medical history and sexual health concerns will be addressed during this session to assess if it is a good fit for you.
Preparation for Pre-treatment
Certain drugs, such as blood thinners or aspirin, may be suggested to be avoided before to the actual therapy session since they might impair the treatment's efficacy.
You will be requested to undress from the waist down and lie on an examination table when you come for your treatment session. To improve the efficiency of the shockwaves, a gel or lubricant may be administered to the treatment region.
The gadget is a portable probe that delivers high-frequency, low-intensity shockwaves to the penis. These shockwaves are directed towards various parts of the penis, including the shaft and perineum.
You may normally continue your normal activities soon following the treatment session. The treatment does not need any downtime.
Some people may suffer slight redness or swelling in the treated region, but these symptoms usually go away after a day or two.
Hydration is essential for flushing out toxins and promoting healing.
To allow the body to recuperate, it is suggested that you refrain from sexual activity for at least 24-48 hours following each treatment session.
For at least 24-48 hours after treatment, refrain from rigorous physical activities such as heavy lifting and intense exercises.
If your healthcare practitioner has recommended any drugs or supplements as part of your treatment plan, make sure to take them exactly as prescribed.
Keep a watch out for any symptoms of unusual discomfort, redness, swelling, or pain in the treated region. Inform your healthcare professional about any unexpected side effects.
Attend all planned follow-up appointments in order to track your progress and share any concerns or questions with your healthcare professional.
GAINSWave therapy Cost in Riyadh
GAINSWave therapy
Starting From
GAINSWave therapy
Standard
It is necessary to comprehend the cost of GAINSWave therapy in Riyadh because these costs might vary greatly. The price ranges from 9,000 SAR to 20,000 SAR. It is essential to recognize that a variety of aspects and distinctive characteristics contribute to the final pricing. 
Location
Clinic reputation
Equipment and technology
Enfield Royal Clinic is equipped with cutting-edge medical equipment, ensuring that you receive the most recent advances in healthcare. When you use our services, you will be cared for by highly qualified healthcare experts with access to cutting-edge technology.
Are you ready to begin an extraordinary journey towards increased confidence and beauty? Initiate this journey by booking your consultation with us today for GAINSWave therapy in Riyadh.
What is the mechanism of therapy?
It works by delivering high-frequency, low-intensity shockwaves to the penis, stimulating the creation of new blood vessels and increasing blood flow.
Is the treatment considered safe?
Yes, it is usually regarded as safe, with little adverse effects. It is non-invasive and non-surgical.
The treatment is appropriate for men who have erectile dysfunction, those who want to improve sexual performance, and those looking for a non-pharmaceutical, non-surgical option.
How long is the treatment session?
A normal session lasts between 20 and 30 minutes, and numerous sessions are typically required for best effects.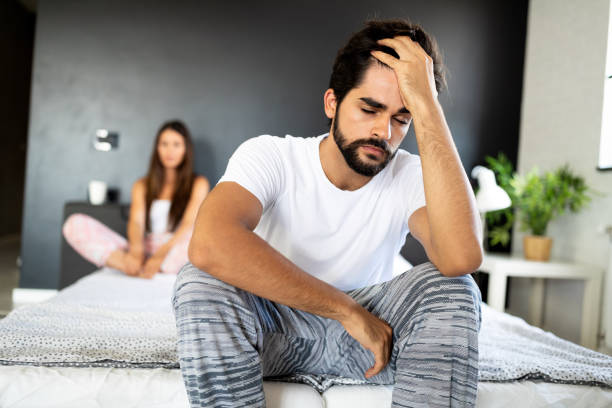 At least 2 million (or 10%) men in Saudi Arabia are reported to have faced the problem of Erectile Dysfunction. It is in fact the most common sex-related problem reported to doctors across...
Penile enlargement, also known as phalloplasty, is a surgical procedure designed to increase the length and/or girth of the penis. For many men, the size of their penis can greatly...