What Is Double Chin Removal?
It is an invasive surgical procedure to remove extra fat from the chin and sculpts the muscle beneath it. It also minimizes the appearance of double chin.
This procedure is also known as submental liposuction.
Enfield Royal Saudia offers chin liposuction and other cosmetic surgeries in KSA.
It works by inserting a cannula into the chin in various areas to perform the procedure. Small and precise amounts of fat are suctioned out of each area.It results in a smoother and more even face profile.
Procedure starts with local anesthesia.
Small incisions of 2 to 4cm are made Under the chin and behind the ears.
The skin and inner lining are then lifted using the tumescene method( a type of liposuction that uses smaller incisions).
High frequency cannula break down the fat cells, which are removed using a suction device.
Once fat is removed, the incision is stitched.
This procedure is performed in 45 minutes to 1 hour.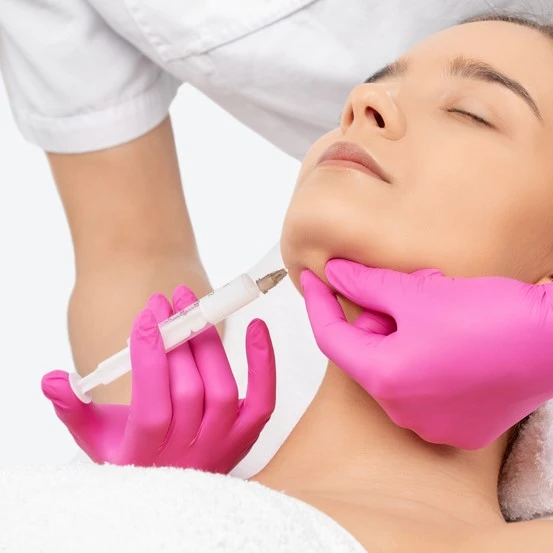 You can expect to see the results after 1 to 3 months. Final results will take some time because your skin will need time to adjust. The results vary from patient to patient. Patients will have to wear head wrap to reduce pressure under the chin for a week. You'll be advised to take rest for a few weeks.
Double Chin Removal
Starting From
The starting price of Double Chin Removal in Riyadh is 9,000 SAR (+5% VAT).
What are the benefits of chin liposuction?
An improved jawline
A better profile
Reduced wrinkles on neck
Is Chin liposuction long lasting?
Yes it lasts for 7 to 10 years.
Is chin liposuction safe?
Yes it is a safe surgery but like any other surgery there are risk which include:
Pain , swelling, and fever.