Are you trying to increase your confidence and masculinity? In Riyadh, learn more about the world of Androfill injections in Riyadh. Learn how this novel treatment may give you the appearance you want while also giving you a big confidence boost. You may start a transformational journey with Androfill injections, improving your looks and regaining your confidence like never before.
Risks: None


Cost: AED 7000 to AED 10,000.


Type of procedure: Non Invasive
What are Androfill Injections?
Dermal fillers are injected during an Androfill procedure to contour and enlarge the male genitalia for a more attractive and natural appearance. The operation can resolve issues such as an unfavorable angle, an inadequate girth, and a lack of symmetry. You may get the ideal size and form which will boost your confidence and enjoyment.
The spectacular outcomes of these injections provide you the chance to reclaim your confidence and feel more content with your looks. You may attain a natural-looking finish by using the process, which can lead to larger girth, enhanced symmetry, and a more balanced angle.
Who is an Ideal Candidate?
They are appropriate for those who want to increase their masculinity, restore confidence, and generally improve their quality of life. It may be the best option if you're unhappy with the size or form of your genitalia. To find out if you are a good candidate for the operation, you must nonetheless speak with a certified expert.
Some of the Advantages are as follows
Boosted Self-Assurance: They can considerably raise your level of self-assurance, enabling you to embrace your masculinity and feel more at ease in intimate settings.
Improved Sexual Pleasure: it can improve sexual pleasure for both you and your partner by resolving size and form issues, providing a healthier and more pleasant sexual experience.
Non-Invasive Procedure: Unlike surgical options, these are non-invasive and don't require any recovery time, so you can quickly go back to your normal routine.
Results That Seem Natural: The dermal fillers utilized in injections produce results that seem natural, resulting in a symmetrical and proportional appearance.
To get the best outcomes and reduce any possible Risks, it is essential to adhere to certain pre-care recommendations before receiving the procedure. These guidelines might state:
Avoiding blood-thinning vitamins and drugs for a set amount of time before the surgery.
Avoiding alcohol and tobacco since they can slow the healing process.
Letting your healthcare professional know if you have any allergies or other medical issues.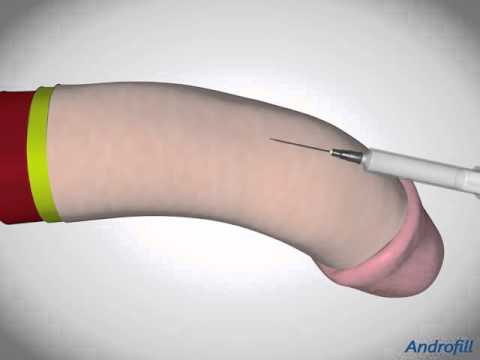 Professionals in the medical field with exceptional training and expertise provide the injection process. Usually, it entails the following actions:
The healthcare professional will evaluate your issues, go through your desired results, and provide you with a personalized treatment plan at your initial appointment.
A local anesthetic will be provided prior to the treatment to guarantee your comfort during the injection process.
The dermal filler will be expertly injected using little needles into the targeted places to sculpt the correct contour and add volume where it is required.
To ensure optimum recovery and obtain the intended outcomes following the Androfill injection process, it is essential to adhere to the recommended aftercare guidelines. These guidelines might state:
Avoiding sexual activity and strenuous physical activity for a set amount of time.
Using cold packs to relieve pain and swelling.
Taking prescribed medication, if required, to treat any discomfort following surgery.
Because the recuperation time following injections is so brief, you may resume your regular activities right away. At first, you could feel a little sore or swollen, but these are only transient symptoms that should go away in a few days. To ensure a quick and complete recovery, it is crucial to adhere to your healthcare provider's aftercare recommendations.
Cost of Androfill Injections in Riyadh
Androfill Injections
Starting From
Androfill Injections
Standard
At Enfield Royal Clinic, the cost of our Androfill Injections in Riyadh will typically range from SAR 7000 to SAR 10,000. However, it's important to note that these figures serve as an estimate. Once our team of andrologists thoroughly evaluates your individual needs during the initial consultation, we will provide you with an accurate and tailored cost assessment.
Factors Affecting the Cost
Clinic Reputation and
Expertise
Treatment Plan
Location and name
Injections required
Best Andrologist in Riyadh
Our team of andrologists at Enfield Royal Clinic possesses extensive expertise in performing Androfill procedures and is committed to delivering personalized treatments. With a profound understanding of the realm of cosmetic surgery and rigorous training under their belt, our surgeons are dedicated to assisting you in achieving your desired results. Through their meticulous attention to detail and innovative approach, they aim to enhance both your physical appearance and overall well-being.
We distinguish ourselves as the top provider of Androfill injections at Enfield Royal Clinic. Our dedication to quality, together with our staff of highly qualified doctors and cutting-edge facilities, distinguishes us from the competition. We place a high value on individualized treatment and take an effort to comprehend your particular requirements and objectives. We work to produce remarkable outcomes that improve both your outer look and inner confidence with a focus on accuracy and attention to detail.
Boost Your Confidence by booking us!
Are you prepared to start your journey to greater manhood and self-assurance? Schedule a consultation with our facility right away. Our devoted crew will walk you through the entire method, handle any worries you could have, and assist you in getting the outcomes you want. Start moving in the direction of a more assured self!
Are these injections safe?
Injections of Androfill are regarded as safe when done by trained medical personnel. It is essential to pick a reputed clinic with knowledgeable staff.
Is the procedure painful?
To reduce pain during the process, a local anesthetic is used prior to the injection. Following the procedure, some patients may have minor swelling or pain, which may be treated with the use of prescription drugs and ice packs.
Injections are a non-invasive technique with normally little recovery time. You could feel a little sore or swollen, but these side effects are transient and should go away in a few days.
Do these injections have any side effects?
Similar to any medical operation, there could be adverse consequences. They are often brief and transient, though. Bruising, transient sensitivity, and minor swelling are examples of common adverse effects.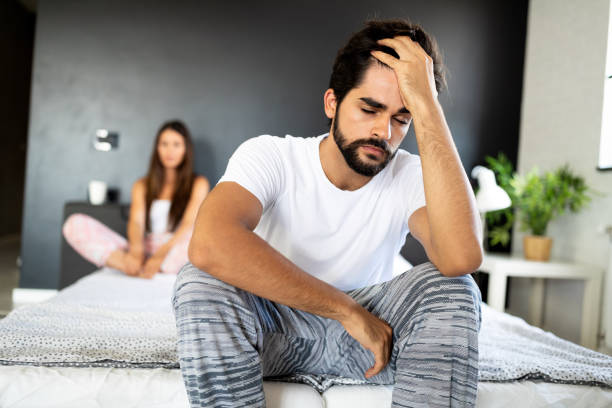 At least 2 million (or 10%) men in Saudi Arabia are reported to have faced the problem of Erectile Dysfunction. It is in fact the most common sex-related problem reported to doctors across the..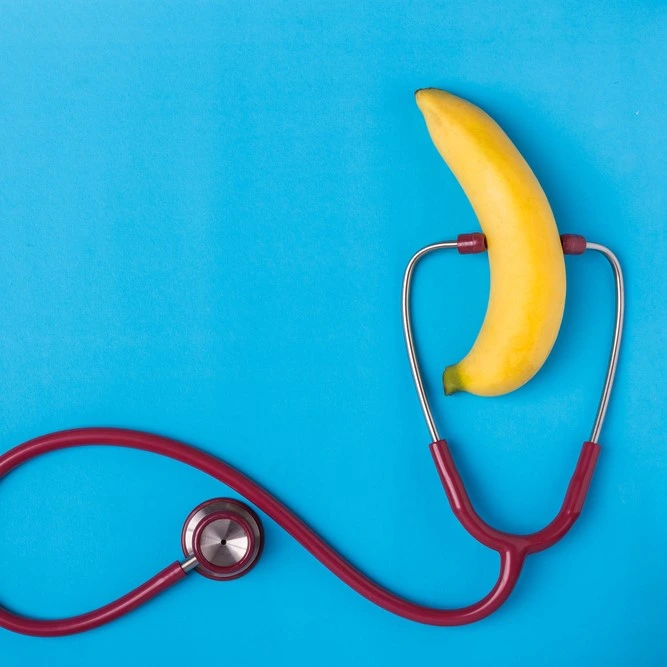 Platelet-rich plasma (PRP), which is utilized in the P-Shot, is injected into your penis. Your doctor injects your own cells and tissues into your penile tissues to promote tissue growth and...