If you've ever wondered how certain people appear to fight the ageing process and preserve their beauty, you're going to find out. Voluma fillers in Riyadh are the secret and they're becoming increasingly popular in Riyadh.
Risks: None


Cost: 600 SAR to 2000 SAR


Type of treatment: non-invasive


Results: Long-lasting
Allergan, a pharmaceutical business recognized for its cosmetic and aesthetic treatments, manufactures Voluma, a kind of dermal filler. Voluma, in particular, is a hyaluronic acid (HA) filler used for face volume augmentation and contouring.
Are in generally good health
Have reasonable expectations regarding the results
Looking for a non-surgical option for face rejuvenation?
Have no contraindications or allergies to hyaluronic acid or its constituents.
Are willing to adhere to post-treatment instructions
Have spoken with a knowledgeable and experienced
Restored Facal Voluma: It efficiently restores lost volume in the mid-facial area, particularly the cheeks, giving the face a more youthful and lifted appearance.

 

Long-Lasting Effects: When compared to other fillers, Voluma gives effects that can last up to two years or more, reducing the frequency of touch-up procedures.

 

Non-Surgical Procedure: It is a non-surgical and minimally invasive method that eliminates the need for surgery and its accompanying risks and downtime.

 

The procedure may Be Tailored: By altering the amount and positioning of the filler, skilled practitioners may adapt the procedure to suit particular issues and produce a natural look.

 

Minimal Downtime: Most people may continue their normal activities immediately after the treatment, with little downtime or recuperation time.

 

Immediate Results: Following treatment, patients often notice an immediate improvement in volume and face shape.
Consultation: Make an appointment with a certified healthcare physician to discuss your objectives, medical history, and any concerns you may have.

 

Medication Review: Tell your physician about all drugs, vitamins, and herbs you're taking, as some may raise your risk of bruising or bleeding.

 

Avoid Blood Thinners: To reduce the risk of bruising, discontinue or avoid blood-thinning medicines such as aspirin, nonsteroidal anti-inflammatory drugs (NSAIDs), and some herbal supplements as instructed by your clinician.

 

Alcohol and smoking: Limit or avoid drinking and smoking for several days before the surgery, as they can further increase the risk of bruising and interfere with recovery.

 

Sun Protection: Use sunscreen and avoid excessive sun exposure in the days preceding the treatment to reduce the risk of skin irritation.
The first step in your journey will be a detailed consultation with your Voluma filler specialist. You will finalize your treatment plan, including the regions to be treated and the amount of filler needed, during this session.
In order to maintain a clean and sterile environment, the treatment area will be cleaned, and your skin will be prepared for injections.
While Voluma fillers contain a local anesthetic (lidocaine), your physician may use a topical numbing lotion or inject a local anesthetic to guarantee your comfort throughout the treatment.
Your physician will strategically inject filler under the skin's surface in the targeted regions using ultra-fine needles. This is a precise procedure that can take anywhere from 15 minutes to an hour, depending on the complexity of the therapy.
After each injection, your physician will evaluate the outcomes to ensure symmetry and a natural appearance.
You may notice moderate swelling, redness, or bruising at the injection sites following the operation. This is normal and usually goes away after a few days.
Swelling Management: Apply cold compresses to the injection sites to decrease swelling and bruising. To assist recuperation, avoid intense activity for a day or two.

 

Sun Protection: Avoid excessive sun exposure, which can aggravate swelling and potentially cause skin damage. Wear sunblock and protective clothes.

 

Mild SkinCare: In the days following the operation, use gentle, moisturizing skincare products. Avoid using abrasive cleansers or exfoliants that may irritate your skin.

 

Follow Provider's recommendations: Carefully follow your healthcare provider's post-procedure recommendations. This might include prescribed drugs or supplements to reduce swelling or bruising.

 

Maintain Adequate Hydration: Stay hydrated to aid the healing process and encourage a faster recovery.
Voluma fillers Cost in Riyadh
Voluma fillers
Starting From
Discover the most popular Voluma fillers in Riyadh. We recognize the significance of economic concerns while considering any therapy, which might range from 600 SAR to 2000 SAR. The overall cost may vary depending on a variety of characteristics and unique features, with numerous important components determining pricing.
Quantity of fillers
Expertise of surgeons
Location of the clinic.
Clinic reputation
Elevate Your Beauty, Embrace Timeless Confidence with Voluma!
Voluma fillers in Riyadh are managed and supported by cutting-edge medical technologies. Visit Enfield Royal Clinic to  have the opportunity to interact with highly experienced healthcare experts who have access to cutting-edge technology. Our committed team is entirely focused on aiding patients in attaining their objectives and delivering the best possible care.
Yes, when administered by a skilled healthcare physician, They are considered safe. They are FDA-approved and have a proven track record of safety and efficacy.
How long do the effects last?
The results can last up to two years or longer. Individual outcomes, however, may vary depending on factors such as metabolism and the amount of filler utilized.
Will there be any downtime?
While there is usually little downtime, there may be some slight swelling, redness, or bruising at the injection sites. These adverse effects normally go away within a few days.
To reduce pain, they contain a topical anesthetic (lidocaine). Many patients experience relatively minor discomfort during the treatment, and topical numbing cream can be used to provide further comfort.
How long does it usually take for an operation to be completed?
Depending on the quantity of therapy and the locations being treated, the operation might take anywhere from 15 minutes to an hour.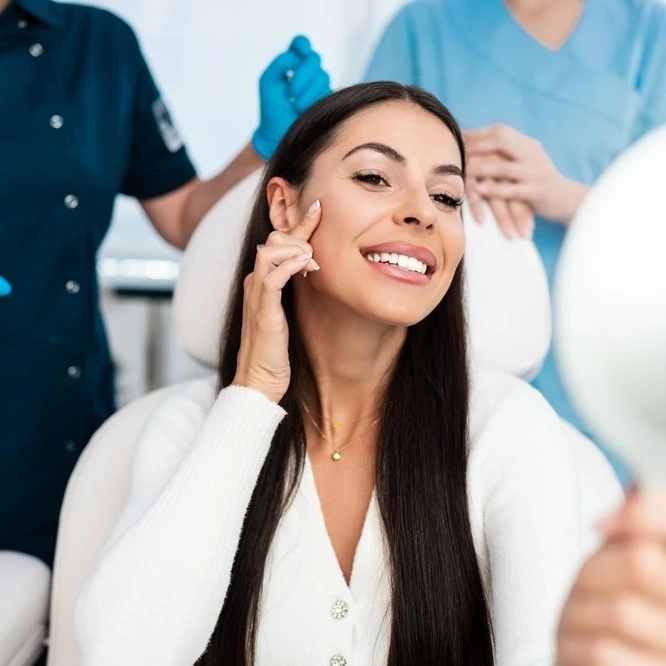 Are you prepared to discover the key to youth and brilliance that never fades? For age-defying beauty that lasts a lifetime, go no farther than the alluring world of Belotero fillers in Riyadh. Enter a...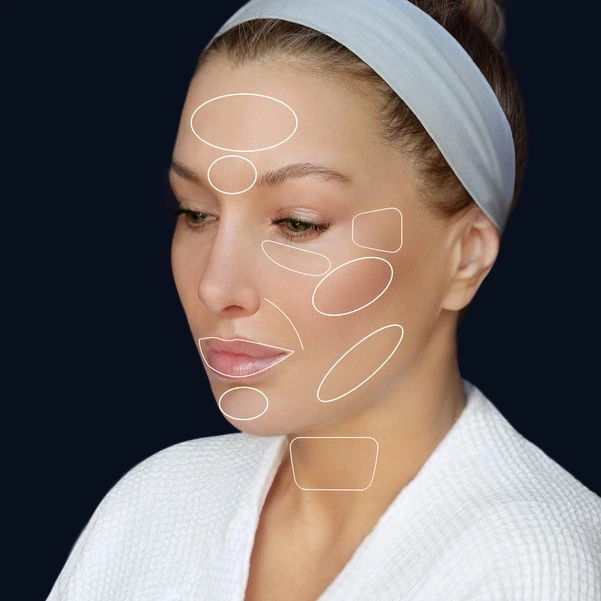 As we age, our skin naturally loses its elasticity, resulting in fine lines, wrinkles, and a loss of volume. While aging is inevitable, there are ways to combat these signs of aging and restore...