Your facial apprentice is the main key element of your personality. By aging your face gains some wrinkles and poor skin texture causing you to look old. If you are suffering from facial
uncleanliness due to aging or any other skin disorder then our clinic is offering you Vampire Facelift in Riyadh that helps you achieve ideal facial skin.
Cost: Variable on the Treatment


Results: long-lasting


Duration of Treatment: 30-60 Mins


Type of Procedure: harmless
The Vampire Facelift is a minimally invasive procedure and is typically well-tolerated by patients. This innovative treatment gained popularity for its regenerative properties and natural-looking results. Unlike surgical facelifts and other skincare treatments, there is little to no downtime associated with this treatment. Local anesthesia is used during the injections to minimize any discomfort. Patients can usually resume their daily activities shortly after the procedure, although they may experience mild redness or swelling at the injection sites, which typically subsides within a day or two.
Here are some benefits of a vampire facelift:
Reduction of Wrinkle and Fine Lines.

Revitalization of the Skin and making it Firmer.

The Skin Tone and Texture is also Enhanced.

More aesthetic Outcomes with Enduring Effects.

It is a non-surgical procedure, so there is no downtime.

The Self-Confidence of Candidates is Boosted.
Vampire facelift for the following individuals:
Those who are starting to show signs of aging.

Individuals having any kind of sun damage.

Individuals Suffering from acne scars.

 Those who have poor skin texture and don't want surgical procedures.

Those wanting to improve the overall appearance of their skin.
Here are the steps involved in a vampire facelift:
Meeting and Assessment:
The first step of the Natural Vampire Facelift procedure involves a detailed consultation with a qualified and experienced medical professional. During this session, the patient's medical history, skin concerns, and aesthetic goals will be discussed. The doctor will conduct a comprehensive facial assessment to identify specific areas that require rejuvenation and establish a customized treatment plan tailored to the patient's unique needs.
Blood Sample Collection:
Once the treatment plan is devised, the next step is to collect a small blood sample from the patient. The blood will be drawn using a sterile needle in the same way as a regular blood test. This sample will then undergo a specialized process called centrifugation to separate the platelet-rich plasma (PRP) from the rest of the blood components.
PRP Activation:
After obtaining the PRP, it is crucial to activate the growth factors within the plasma to maximize its regenerative potential. The doctor achieves this by gently mixing the PRP with a specific activating agent, ensuring the PRP is ready to work its magic on the skin.
Topical Anesthesia Application:
Before beginning the treatment, a topical anesthetic cream is applied to the face to minimize any discomfort. This step ensures the patient's comfort throughout the procedure.
Micro needling:
To prepare the skin for PRP absorption, micro needling is performed using fine, sterile needles. These microneedles create controlled micro-injuries on the skin's surface, stimulating the body's natural collagen production and enhancing the penetration of PRP.
PRP Application:
Once the micro needling process is complete, the activated PRP is applied to the treated areas. The PRP's growth factors promote tissue repair, collagen synthesis, and overall skin rejuvenation, resulting in a smoother and more youthful complexion.
Hydration and Post-Care:
To optimize the results and support the skin's healing process, the practitioner will apply a soothing and hydrating mask to the treated areas. The patient will receive personalized post-care instructions, including skincare recommendations and sun protection measures, to ensure long-lasting and optimal outcomes.
Our clinic knows the importance of the treatment and has the perfect medications and treatments for face lifting. Our clinic consists of the best doctors required to do the job and deliver effective outcomes after the procedure. The procedure is considerably new and needs innovative equipment to be executed. Our clinic possesses the appropriate and most modern tools in order to carry out the procedure. Choosing our clinic for a Vampire Facelift in Riyadh means you are in good hands and will receive effective results after treatment.
Book an appointment now by filling out the form below for skincare treatment at our clinic and rejuvenate your face.
Is vampire facelift safe procedure?
Yes, the procedure is completely safe and harmless.
Is vampire facelift effective?
Yes, the procedure is effective with lasting results.
Are there any side effects of vampire facelifts?
No, there aren't serious side effects but candidates may feel minor swelling or itchiness.
Can you travel after the Vampire facelift treatment?
It is not recommended to travel because sunlight can cause serious issues, if you want to travel you can use sunscreens provided by the clinic.
Can you eat properly after a Vampire facelift treatment?
Yes, but according to diet plans made by experts and also food with less sugar and salt just or just choose food that is easy to digest.
As we age, our skin loses its elasticity, leading to sagging and wrinkles. One way to combat these signs of aging is through a facelift, also known as rhytidectomy. A facelift is a surgical procedure that..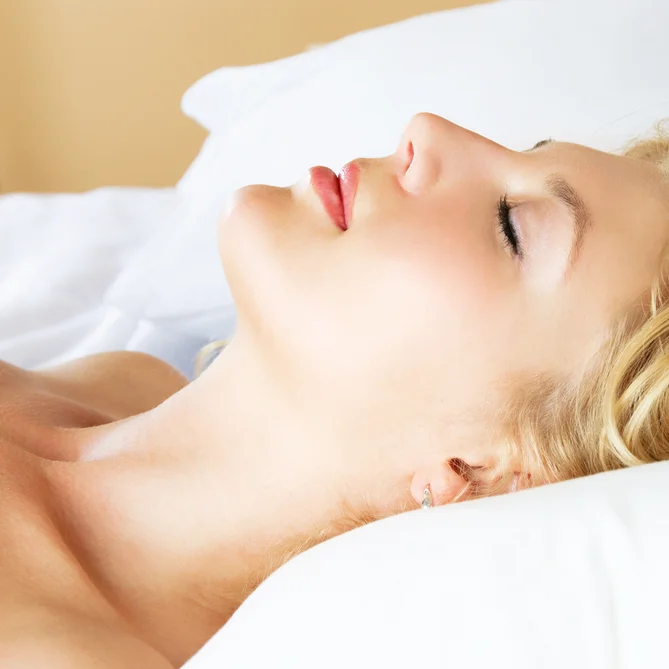 A stem cell facelift is a non-surgical facial treatment. It uses a fat grafting technique to smoothen the skin by reducing dark spots and wrinkles. This technique is effective to reduce fine lines and...