Are you interested in this new cosmetic trend? Join us as we explore the nuances of this ground-breaking technique, from the ideal candidates to the amazing advantages it provides. This is your opportunity to go back in time without actually doing anything. Learn more about Ponytail Facelift in Riyadh.
Risks: None


Cost: 8000 SAR to 20,000 SAR


Type of treatment: noninvasive


Results: Long lasting
Without the need for invasive surgery, the Ponytail Facelift, also known as the "Non-Surgical Facelift," is a novel cosmetic technique created to reverse the effects of aging, restore face volume, and elevate sagging skin. The gentle lifting and tightening of the facial tissues, which has the same effect as tying your hair up in a high ponytail, gives rise to the name of this ground-breaking procedure.
Following are some of the nominees
Mild to Moderate Sagging: The technique works well for those who have mild to moderate jowl, cheek, and neck sagging.
Good general health: Individuals must be in good general health in order to effectively undertake the surgery, both physically and emotionally.
Realistic Expectations: It's important to have reasonable expectations for the outcome. Although the Ponytail Facelift produces outstanding effects, it cannot go back in time by several years.
No Surgical Scarring: The Ponytail Facelift is a great option if you want to avoid surgical scars and a protracted recovery.
Looking for a Non-Invasive Alternative: The Ponytail Facelift is the ideal choice if you want to improve your appearance but are wary about surgery.
It can help you recover a more young and rejuvenated appearance by drastically reducing the appearance of wrinkles and sagging skin.
Smaller incisions are used during this treatment than during more standard facelift operations, which leads to less scarring and a quicker recovery.
Most patients are able to resume their regular activities in a week or less, which makes it the perfect option for people with demanding schedules.
One of its distinguishing qualities is its capacity to produce results that seem natural, improving your features without having a blatant surgical appearance.
It provides effects that can continue for several years while being non-surgical, assuring a lasting investment in your look.
Consultation: Arrange a meeting with a skilled cosmetic surgeon to talk through your objectives and expectations.
Medical History: Give a thorough account of your medical history, mentioning any prescription drugs you are now taking.
Quit Smoking: If you smoke, it's best to give it up completely or at least cut back in the weeks before the treatment because smoking might slow the healing process.
Avoid Blood Thinners: Avoid taking any blood thinners for a certain amount of time before to surgery as they may increase the risk of bleeding.
Keep Hydrated: Staying properly hydrated is essential for your general health and can speed up your recuperation.
To ensure your comfort throughout the procedure, local anesthesia is used to numb the treatment region.
The treatment region is carefully surrounded by tiny, undetectable incisions. Incisions are carefully positioned to reduce scarring.
To treat sagging and restore volume, a specialized method is employed to delicately lift and rearrange face tissues.
Dissolvable sutures are carefully positioned to hold the tissues that have been raised in their new location.
After the sutures have been inserted, the incisions are carefully closed to ensure less scarring.
You can go home the same day after being watched over for a short time to ensure your safety.
Observe Medical Advice: Pay close attention to the directions given by your surgeon. They will offer advice on medicines and post-operative care.
Rest and unwind: Give your body the time to recuperate. For a certain amount of time, refrain from vigorous activity and exercise.
Avoid exposure to the sun by covering your skin with sunscreen. During the initial phases of healing, UV radiation might be hazardous.
Keep Hydrated: Maintaining proper hydration promotes healing and keeps skin appearing young.
Nutrition: Maintain a balanced diet full of vitamins and minerals to aid in the healing process.
Attend Follow-up consultations: To keep track of your development, make sure you show up for all planned follow-up consultations with your surgeon.
Ponytail Facelift Cost in Riyadh
Ponytail Facelift
Starting From
Ponytail Facelift
Standard
Your best option in Riyadh for an excellent Ponytail Facelift. We recognize the value of cost while evaluating any type of therapy. It ranges from 8000 SAR to 20,000 SAR. The overall cost may change as a result of different variables and individualized features, with a few crucial components affecting the pricing.
Clinic Reputation
Surgeon's Skill
Geographic Location
Elevate Your Beauty Naturally:
The delivery of Ponytail Facelift in Riyadh is thoroughly monitored and supported by cutting-edge medical technology. Patients who come to our clinic have the chance to interact with highly qualified medical staff who have access to cutting-edge technology. Our committed team at Enfield Royal Clinic is wholly committed to supporting patients in reaching their objectives and guaranteeing first-rate treatment.
Local anesthesia is used throughout the surgery to reduce pain. Normal post-procedure soreness throughout the healing process is minor.
How long does recovery take?
Because the surgery is less invasive, most patients are able to resume their normal activities in approximately a week.
What is the expected lifespan?
Results last for a long time, frequently for several years. However, as people age naturally, maintenance may eventually be required.
There are limited dangers associated with any medical procedures, which your surgeon will go over during the appointment.
Can it be customized to meet specific needs?
The treatment may be customized to take into account your unique objectives and face traits, providing a personalized approach.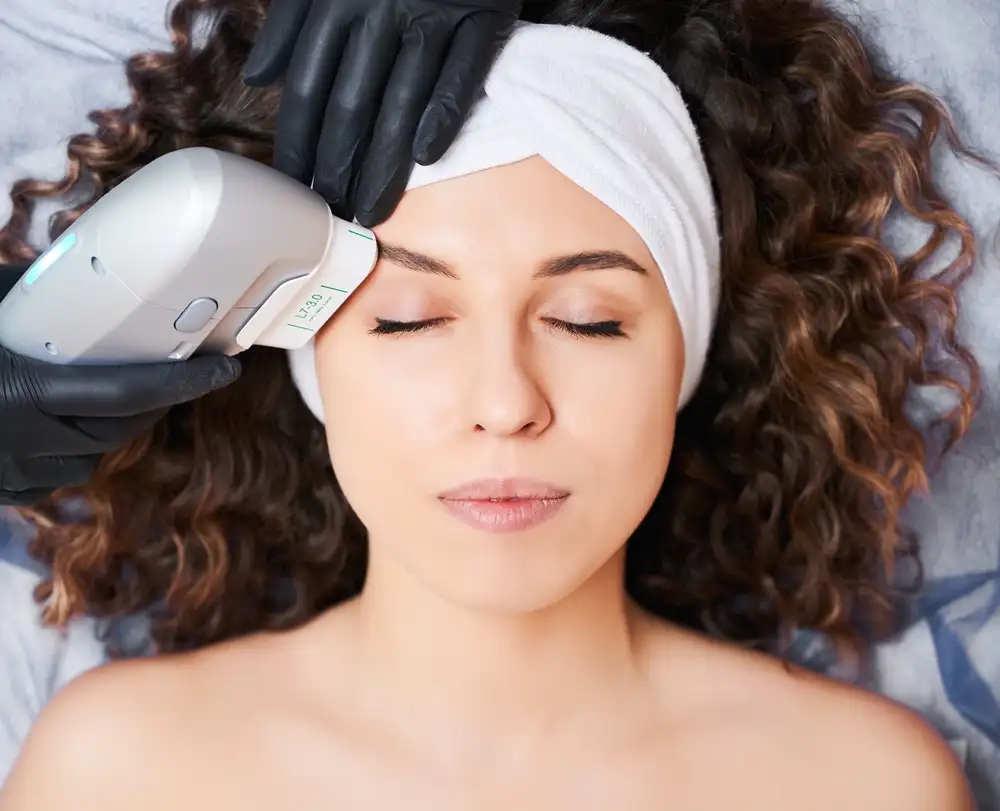 If surgery isn't right for you, are you seeking a non-surgical way to restore your youthful appearance? You could find that nonsurgical facelifts are the best option for you! With a variety of...
As we age, our skin loses its elasticity, leading to sagging and wrinkles. One way to combat these signs of aging is through a facelift, also known as rhytidectomy. A facelift is a surgical procedure that...