What is an Eyebrows Hair Transplant?
A hair transplant for the eyebrows is quite similar to a traditional hair transplant. The main difference between this and Iran is that the donor site's hair follicles are transplanted into the brown area of the forehead rather than the scalp.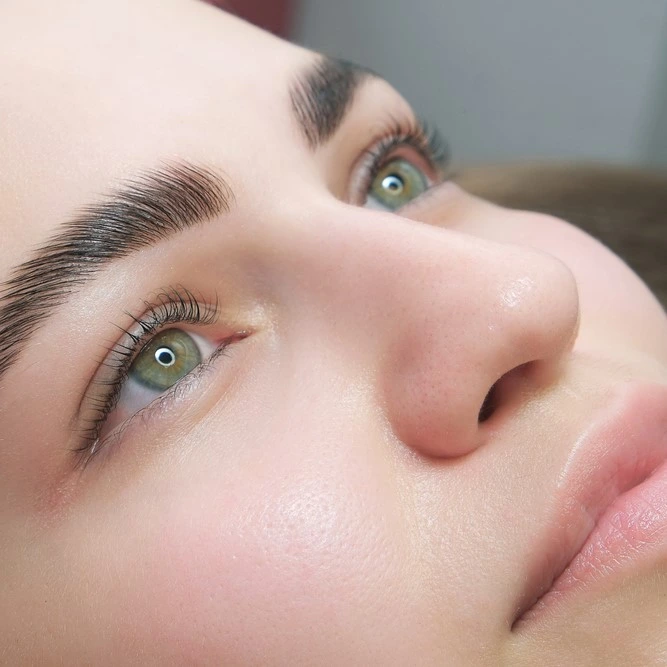 Hair transplant for eyebrows helps to get healthy, lusciously thick eyebrows. The brows are well outlined and shaped and provide a more youthful appearance. It also helps in saving time and removing the need for complex makeup procedures.
For Eyebrow Hair Transplant treatment in Riyadh, our clinic uses the following process.
The surgeon will ask you to present reports and screening results before the treatment processes begin to confirm that you are free of any allergies or disorders that cause hair loss.
To reduce pain while performing the procedure, the surgeon will inject local anesthesia into the brows. In normal procedures, lidocaine is recommended.
The hair follicles are removed from a variety of areas that contain an abundance of hair, including the hands, scalp, legs, etc. Once the effects of the anesthesia wear off, you may experience discomfort from this. You can treat it with painkillers.
Every single hair unit is placed into the brow areas by the surgeon with exactitude. The professional makes sure that the bleeding is well controlled.
Specialists will check if the follicular units are appropriately positioned, whether they are adequate, or whether more need to be added during the final stage of the treatment.
The results will look like this in Enfield Royal Saudia:
From the transplanted spot, new hair will begin to grow in the brows, and it will progressively thicken and become stronger.
And, compared to other brow maintenance procedures, they will appear better-maintained and healthier.
Eyebrows Hair Transplant
Starting From
Eyebrows Hair Transplant
Standard
Eyebrows Hair Transplant cost at our Riyadh Hair Clinic can vary from 6,999 SAR to 7,200 SAR. The price is slightly different for different cases, so fill in the form to get an exact quote for you!
How painful is eyebrow transplantation?
Anesthesia is used during the in-office surgery of eyebrow transplantation. You won't need to be completely sedated. Medication will be used to treat pain and discomfort so you can unwind. The majority of people will sleep, listen to music, or watch television throughout the treatment, thus discomfort is often mild.
How long do eyebrow transplants last?
Most qualified applicants who undergo brow transplantation frequently experience positive outcomes within the first two years. After then, the effects may diminish and hairs may start to fall out. After the first operation, the results might continue for years.
What are the side effects of eyebrow transplantation?
Bruising.
Swelling.
Nerve harm.
A lot of blood
Scar from brow transplant