In the search for a solution regarding your hair loss and thinning? Then look no further, GFC Hair Treatment is all you need. This treatment is non-invasive and has the capability to improve the quality of your hair which is why it is a reasonable treatment that has earned a remarkable sensation in current years. In order to gain more information about the benefits and importance of GFC Hair Treatment keep on reading the article.
The Importance of GFC Treatment For Hair Care
As a hair transplant Specialist in the treatment of hair, I fully suggest the GFC hair Treatment for having healthy, gorgeous hair. Some of the reasons for this treatment are:
Your growth of hair is enhanced and gets amplified naturally with the help of GFC hair treatment.
The blood that is used to extract the growth factors is directly used from your blood cells.
It does not involve inserting instruments into your body.
Hair issues like hair loss or thinning of hair can be handled with GFC treatment that is straightforward towards your needs.
What is GFC Hair Treatment?
It is an admiringly effective treatment that uses your blood to develop growth factors that are highly concentrated.
Growth factors are already present in a handsome amount in your platelets and are extracted from there. GFC is provided to you by direct injection into your scalp this helps in enhancing your hair growth.
Your platelets are not lost because it is non-pyrogenic and it is a safe procedure. The benefit of this is that it promotes the natural growth of the tissues that are damaged.
Extraction of Growth Factors:
The growth factors are obtained from your own blood usually the sample is obtained from the blood taken out of your arm.
Preparation of Concentrate:
A useful solution is made that is infiltrated into your scalp this is done by a reduction in the growth factors.
Scalp Injection:
Small needles are placed into your scalp through which the solution of concentrated growth factors enters. The main concern of the injection is to target the part where new hair starts to grow.
Stimulation of Hair Follicles:
The movement of hair follicles is seen due to the enhanced flow of blood and advancement of the growth cells this activity is seen because of the growth factors in the GFC solution. This is the main cause of new hair development and renewal of hair strands.
Improving Hair Quality:
The overall quality of your hair is enhanced a lot making it healthier, strong, and thick
Are you a Good Candidate For GFC?
In order to become a perfect nominee for this treatment you must be applicable for the following things:
You are believed to be a good candidate if early signs of Alopecia are present in you.
When you are facing an imbalance in your hormonal issues.
When you are having severe hair fall.
When you are facing pattern hair loss.
The treatment is applicable to both male and female genders.
GFC Hair Treatment Procedure
The procedure for the treatment includes the following:
Before the GFC Hair Treatment
Before the treatment starts the following steps are done:
In order to protect the scalp you should not be using artificial remedies like coloring your hair and treating it with different chemicals.
Don't use products like gels and oil instead just wash your hair one time on the day of the treatment with a delicate shampoo.
If your hair is wet then dry it with a blow dryer or a clean towel.
For a better understanding of the treatment, you will be given a treatment plan.
This will instructions on types of food you should not eat, Medicines you shouldn't have, and a time period on how long you should stay away from drugs.
If you want to gain the desired results it is advised that you follow the instructions given to you.
During the GFC Hair Treatment
During the treatment process, the following steps are taken:
At first, the blood is taken out from your arm to take out the growth factors.
A rich solution is created using the extracted blood factors that are separated from your blood and after that are centrifuged and concentrated.
After that, they are infiltrated into your scalp and this is done by small needles to help hair growth in certain areas.
Increased blood flow, enhanced growth of cells, and improved overall quality of your hair all of this is achieved by growth factors that promote the hair follicles.


The average time taken is about 35-65 minutes. The amount of pain is bearable but you may feel a bit discomfort during the process of injection. An ointment is applied on your scalp to minimize the distress, but overall it is a safe and useful treatment.
After the GFC Hair Treatment
In order to achieve fast and accurate health you will be provided with some aftercare treatments that will be beneficial for you:
Avoid using any shampoo other than the prescribed one.
Avoid applying chemical products on your hair like dye, spray, gels, etc.
It is important to stop using drugs like alcohol and smoking
If any kind of discomfort is felt your medic should be informed as soon as possible.
Your scalp should be left alone for a single day.
It is advised not to comb or touch your hair or scalp for a day.
Benefits of GFC Hair Treatment in Riyadh
GFC hair treatment is a beneficial process some of these benefits are:
It is a good procedure because it is made from your own blood.
It is an antiseptic treatment that's why no risk of infection is involved.
A lot of growth factors are present.
Minimal discomfort is present as it is pure.
It requires fewer sessions to be completed.
The outcomes are better and are caught sooner.
Side Effects of GFC Hair Treatment
The procedure of the treatment is not that complicated that's why it has few side effects, however, some of these are:
You might feel a little pinch or pain on the injection site after the treatment.
You can also experience some soreness and redness on your scalp.
Now, let's compare GFC and PRP. GFC involves taking growth factors from your blood, concentrating them, and then injecting them into your scalp to promote hair growth and improve hair quality. It's affordable, requires fewer treatments than PRP, and has minimal side effects. On the other hand, PRP involves taking platelets from your blood, concentrating them, and injecting them into your scalp. It's more expensive than GFC, requires multiple treatments, and is better suited for individuals with significant hair loss or thinning.
In short, the choice between GFC and PRP depends on your hair needs, goals, budget, and schedule. But whichever you choose, get ready to rock that luscious head of hair!
Cost Of GFC Hair Treatment
GFC Hair Treatment
Starting From
GFC Hair Treatment
Standard
The average Cost of GFC treatment in Riyadh is ranges between 500 SAR to 1900 SAR.
However, the original price will be determined after a thorough consultation as it depends on the services you use and there may be add-ons as well.
Get a Consultation today to get a quote for yourself.
First things first – let's talk about the results. GFC can work wonders for your locks! It stimulates hair follicles, promotes healthy growth, increases blood flow to your scalp, and improves hair thickness and density. So, if you're looking to reduce hair loss or thinning and enhance your hair quality, GFC might be the way to go!
If you are experiencing hair thinning or loss then GFC is one of the best treatments available in Enfield Royal Clinic Saudia.
Your hair is made healthier and thinner by simply injecting hair follicles that make your hair thicker, and fuller and improve its texture and quality this help in increasing your confidence as well.
Your results can vary depending on the condition of your hair It is important to do your own research as well and follow the post and pre-treatment procedure instructions given to you, GFC Hair Treatment is a good option for those seeking to improve their hair health.
What is the GFC Hair Treatment Success Rate?
The general success rate of GFC Hair Treatment is generally considered to be high, whereas visible improvement in hair growth and quality occurs within 3-6 months of treatment.
How many sessions of GFC are required?
They depend on your hair condition and treatment goals, whereas multiple sessions that are spaced several weeks apart are recommended to achieve optimal results.
How long does the treatment last?
Usually, it takes 60-90 minutes to complete the treatment.
What areas does GFC target?
It is designed to target areas of the scalp where hair growth is desired. This may include areas affected by hair thinning or loss, as well as areas where hair growth is slow or blocked.
Yes, GFC hair treatment has the ability to grow new hair, and the results can be seen 30 days after the treatment.
How many sessions are required for GFC hair treatment?
3-4 sessions are required for this treatment to gain results.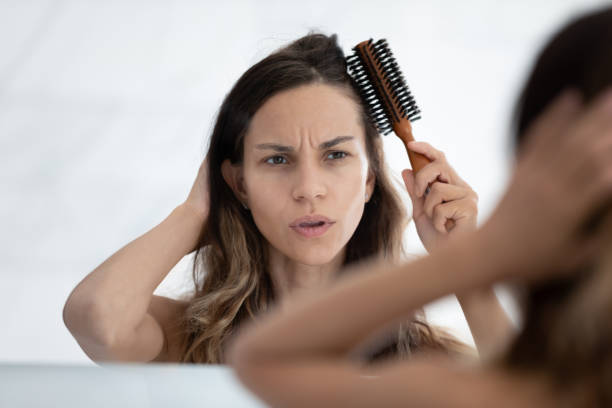 Are you dreaming of having a full head of thicker hair? Do you want to have luscious hair? There are a number of hair loss treatments that makes hair growth but some of them are not effective at all. But don't...
Hair filler treatment is an injectable treatment used to improve hair. It is developed specifically to treat problems with the hair such as hair loss. This unique mixture contains a number of...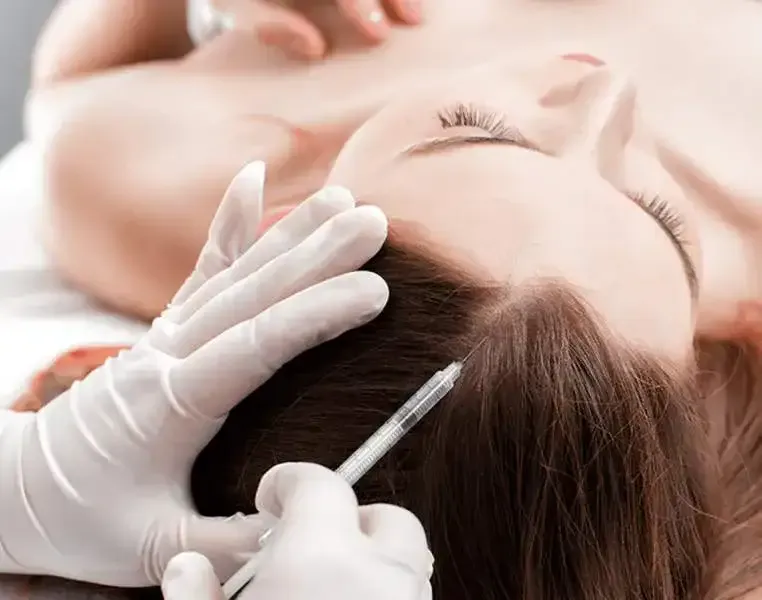 Are you tired of dull hair that refuses to cooperate with your styling efforts? Do you dream of having a vibrant mane that exudes health and confidence? The answer lies within the revolutionary..