Are you seeking the ultimate answer to repairing the vitality and brightness of your skin? Examine no more than Profhilo injections in Riyadh! This extreme approach has taken the beauty world by storm, providing a non-surgical and very useful technique for fighting the effects of aging. This cosmetic surgery has achieved enormous popularity in Riyadh, improving the lives of those seeking youthful, vivid skin.
Risks: None


Cost: SAR1500 to SAR 2500.


Type of procedure: Noninvasive
These are cutting-edge dermal filler treatment that employs hyaluronic acid to repair and revitalize the skin. Not like the typical dermal fillers, it targets the skin as a whole, significantly enhancing skin surface, moisture, and elasticity. These injections create a natural and youthful glow that emanates from within by boosting collagen and elastin synthesis.
They are appropriate for a broad spectrum of people who want to revitalize. This will be the perfect answer for you for having fine lines, wrinkles, dullness, sagging, or uneven skin surface. It can help restore your skin's vitality and enhance its natural attractiveness whether you're in your thirties or seventies. Regardless, speaking with a skilled professional is always a good idea to see if you're a good candidate for the procedure.
Natural Outcomes: They produce modest yet profound effects, ensuring that your look stays natural and not unduly "done." The therapy enriches the condition giving it a beautiful and youthful look.
Skin Consistency and Moisture Improvements: Profhilo significantly promotes skin moisture, resulting in a softer and plumper complexion. The treatment also minimizes the formation of fine lines, wrinkles, and acne scars while enhancing the overall surface and color of the skin.
Long-Lasting Results: Unlike typical dermal fillers, they provide everlasting effects. The therapy encourages the building of collagen and elastin, resulting in long-term improvements in the state of your skin.
Convenient: These are straightforward and minimally invasive techniques that may be finished in a short amount of time.
By following our clinic's pre-care guidelines, you may maximize the efficacy of the operation while minimizing any potential risks or consequences.
Consultation with our professional physicians: Before receiving Profhilo injections, it is critical to arrange a thorough consultation with our professional physicians. They will analyze your skin condition, discuss your goals, and address any concerns you may have.

 

Share Your Medical History: You must provide our experts with your entire medical history during the appointment. This includes any prior or current medical issues, allergies, drugs, or cosmetic operations.

 

Avoid Blood-Thinning Drugs: It is typically advised to avoid blood-thinning drugs such as aspirin, ibuprofen, or some herbal supplements in the days preceding your Profhilo therapy. These drugs may improve the chance of bruising or bleeding at injection sites. However, before quitting any prescription drugs, you must first talk with your primary healthcare physician.

 

Keep hydrated: This is essential for healthy skin and the most acceptable remedy consequences. Drink plenty of water in the days showing up to your consultation to keep your skin moisturized.

 

Avoid Excessive Sun Exposure: It is critical to protect your skin from excessive sun exposure both before and after treatment. UV radiation can cause skin damage and impede the healing process. If you must go outside, use a broad-spectrum sunscreen.
Our qualified and experienced medical personnel will accompany you during the process, assuring your comfort and safety at all times. Let's go over the method in detail:
Cleaning and Marking the Remedy Areas
The skin will be carefully washed before the injection process begins to eliminate any impurities or oils. Our experts will next thoroughly evaluate your face or other targeted regions and note the precise sites of the injections. These markers aid in ensuring precise positioning and consistent outcomes.
Numbing Cream Application
A topical numbing cream may be used at treatment locations to improve your comfort throughout the process. This lotion allows to alleviate any discomfort or agony.
Using ultra-fine needles, our physicians will strategically inject Profhilo into the designated locations. The injections are rapid and accurate, focusing on particular locations to maximize skin renewal. The operation is typically well accepted, with most people suffering just a little pain.
Profhilo injections generally entail a sequence of tiny injections carefully distributed over the therapeutic region. Alot of them are required and will be determined by your requirements and the locations being ministered. The tailored method guarantees that hyaluronic acid is uniformly distributed beneath the skin, encouraging collagen and elastin formation for total rejuvenation.
Following the completion our doctors may gently massage the ministered regions. This massage method aids in the uniform distribution of the Profhilo solution, maximizing its efficiency and assuring a harmonic conclusion.
You may have moderate redness, swelling, or discomfort in the treated regions following the operation. These side effects are usually transient and disappear within a few hours to a day. To guarantee the best recovery and outcomes, it is critical to follow the aftercare guidelines offered by our clinic.
One of the major benefits of these injections is the short amount of time required for recovery. You can continue your normal activities right after, however, it's best to avoid excessive sun exposure, vigorous activity, and face massages for a few days.
Cost Of Profhilo Injections in Riyadh
Profhilo Injections
Starting From
Profhilo Injections
Standard
The cost of Profhilo Injections at Enfield Royal Clinic normally ranges from SAR 1500 to SAR 2500. However, keep in mind that these values are estimates and are subject to vary based on your specific requirements. The exact price will be set following a thorough review during your initial visit. Our team of highly trained specialists will thoroughly examine your individual needs and give you a complete cost breakdown suited to your exact situation.
Influencing Factors of The Cost
Number of injections required
Clinics location
The expertise of the surgeon
Type of Anesthesia used
Choose our profile Injections At Enfield Royal Clinic
Choose our facility at Enfield Royal Clinic for your Profhilo injections procedure and experience the change for yourself. Our competent medical staff prioritizes your safety and happiness. We provide a comfortable and pleasant setting for your therapy with state-of-the-art amenities.
Are you ready to see the revolutionary impact of Profhilo Injections in Riyadh? Accomplish put off correcting your young glow any longer. Schedule a consultation with one of our skilled physicians now and take the first step towards glowing and revitalized skin.
Is the process uncomfortable?
No, most individuals tolerate Profhilo injections well due to the use of ultra-fine needles. Some people may feel moderate pain during the operation, although it is usually negligible.
When can I expect to get results?
They produce visible results within a few weeks of therapy. However, the best benefits are generally obtained after two to three sessions separated by roughly a month.
This spreads under the layer of skin to offer hydration and nutrition when injected. It improves the formation of collagen and elastin, which are necessary for skin elasticity and suppleness.
What conditions can be ministered?
It is often used to rejuvenate the face, particularly the cheeks, temples, and neck, which have thinning or slack skin. It is also used on other body areas such as the hands.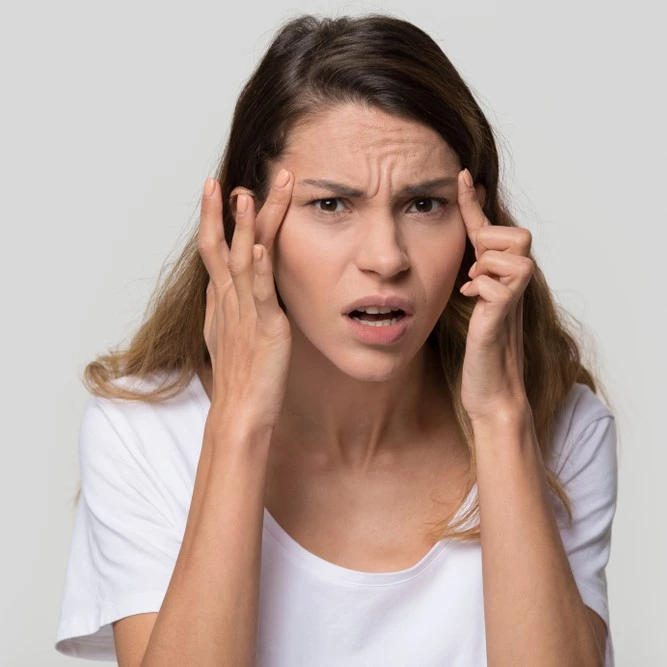 In today's world, the pressure to look younger and more vibrant is greater than ever. Fine lines and wrinkles can leave us feeling self-conscious and older than we actually are. But with the help of...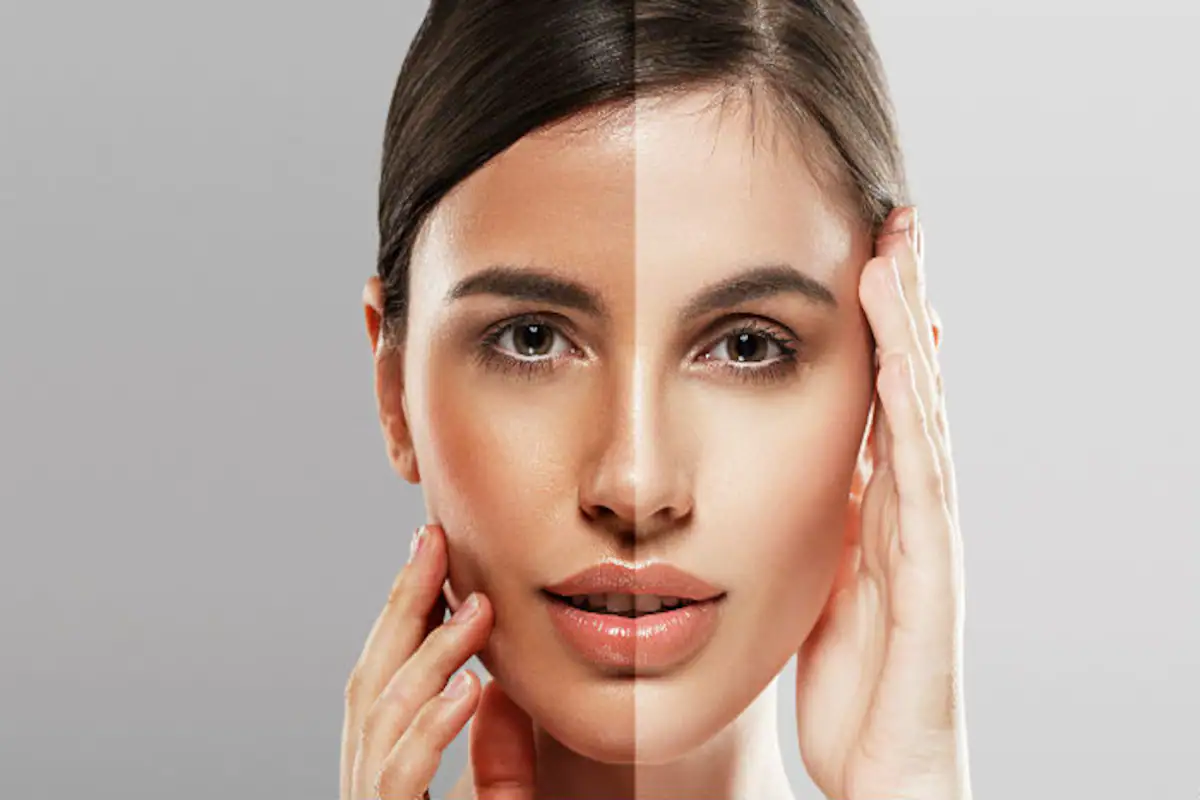 Glutathione injections are a cosmetic treatment that focuses on lightening the skin and providing antioxidant benefits. Glutathione is a naturally occurring antioxidant which protects the...