Welcome to the world of the revolutionary Celfina Treatment in Riyadh, which has revolutionized the fight against cellulite in Riyadh. Cellfina might be the solution you've been looking for if you're sick of putting up with those unattractive lumps and dimples. Thousands of people in Riyadh have had amazing outcomes thanks to this non-invasive, long-lasting treatment's capacity to address cellulite at its root.
Treatment Type: Non-Invasive


Results: One Month


Cost: SAR 7000 to SAR 10,000


Risks: Minimal
It is a type of cellulite treatment used on the legs and buttocks. It helps to lessen dimples for three years. Utilizing a microblade, it is possible to separate the joined tissues and have skin dimpling. After a month, the outcomes of this non-invasive method are evident, and the recuperation period is minimal.
It is a risk-free technique that rarely causes infections, wounds, or serious scrapes. Nevertheless, you must contact your surgeon if any negative side effects or irritability start to appear.
It's vital to keep in mind that individual outcomes of Cellfina treatment may differ according to unique experiences, which can vary. Patients who underwent Cellfina therapy reported a considerable advancement in the formation of their cellulite. The procedure is frequently well-tolerated, resulting in a little discomfort and a fast comeback.
Let's look at a couple of the perks
Studies have shown that advantages can endure for up to three years, in contrast to short-term remedies.
For this operation to be considered less invasive, only small incisions and local anesthesia are required, which leads to less pain and speedier healing.
By managing the reason for cellulite, it offers a better comprehensive, and more efficient cure.
This can dramatically raise your self-esteem and give you additional confidence in your own body by stopping cellulite and enhancing the formation of your skin.
Men and women who struggle and want a smoother, more contoured appearance can benefit from this treatment. The most suitable nominees for this therapy are the following:
A clear cellulite problem on their thighs, buttocks, or abdomens.
Are in good general health and have realistic expectations for the technique results.
Have tried a variety of remedies for cellulite but have been unsatisfied with the outcomes.
Find a permanent remedy that won't require surgery or a protracted healing process.
Cellulite, also known as "orange peel skin," is a cosmetic issue that can affect people of all shapes and sizes. The skin appears bumpy due to deep fat deposits that pass through the tissue. Even though cellulite is not harmful, it can negatively affect a person's self-esteem and confidence.
Among the main reasons are:
Cellulite development can be influenced by genetic traits related to metabolism, fat distribution, and circulation problems.
Cellulite can develop as a result of excessive alcohol consumption, smoking, poor eating habits, and inactivity.
Cellulite becomes increasingly obvious as we age because the skin naturally loses its suppleness and thickness.
Before starting your Cellfina therapy, it is crucial to consult with a dermatologist who is certified in that field. During your appointment, they will evaluate your application, go over your expectations, and answer any queries you may have. Here are a few essential considerations:
Search online for a reliable dermatology facility in Riyadh.
To bring to your consultation, make a list of questions concerning the process, anticipated results, and post-treatment care.
To guarantee the therapy is suitable and secure for you, discuss any current medical conditions, allergies, or drugs with your dermatologist.
Pay attention to any specific pre-procedure instructions your dermatologist may have given you, such as not taking blood thinners or dietary supplements.
Let's go into the intriguing specifics of the procedure. The stages of this minimally invasive technique typically go as follows:
The target regions will be marked by the surgeon as those where cellulite is visible and numbed before surgery. The use of local anaesthesia is then made to make the therapy more comfortable for you.
Through a series of very small incisions, a tiny, specialised microblade is placed just beneath the skin.
The fibrous bands that cause cellulite to grow are released by this microblade.
A dermatologist can smooth out the skin and lessen the prominence of dimples by using the Cellfina device to target and release fibrous bands.
Following the operation, the treated areas exhibit a discernible improvement, with additional benefits continuing to surface over the following month.
Some general guidelines that must be followed are listed below:
Wear compression gear: Your dermatologist can recommend wearing compression clothes for a predetermined period of time to encourage healing and enhance outcomes.
Mild treatment: Avoid rigorous exercise and rough exfoliation while your skin is still healing by treating it gently.
Remain hydrated: To preserve the general health of your skin, drink enough water.
Keep a wholesome lifestyle: This helps in keeping your skin looking good. Consume a balanced diet, engage in regular exercise, abstain from smoking, and limit your alcohol use.
Common impacts of the treatment include the following:
Temporary, mildly uncomfortable bruising or soreness at the treatment site that includes erythema or swelling
Sensitivity or numbness in the treated area
What to anticipate throughout the recuperation stage is as follows:
Within rare days, any mild bruising, swelling, or soreness that may develop in the treated areas gradually disappears.
As the ministered areas smooth out and the formation of cellulite fades, you will gradually notice a difference in the appearance of your skin.
Your dermatologist may schedule follow-up meetings to monitor your progress and provide the greatest results.
Cellfina Treatment
Starting From
Cellfina Treatment
Standard
The cost for Cellfina Treatment varies from SAR 7000 to SAR 10,000. There are several factors that will be decided at the initial meeting as this is not the fixed cost.
Affecting factors of Cost
Treatment Area
Market Demand and Competition
Number of Sessions
Clinic Reputation and Expertise
Diagnosing process.
Follow-up sessions.


Our knowledgeable specialist will meet with you for a consultation during which time you can determine how many sessions you will require. This will provide accurate knowledge about the treatment's actual cost.
A very popular and successful method of reducing cellulite is the Cellfina Treatment in Riyadh. Because of the minimally invasive nature of the procedure, the targeted destruction of fibrous bands, and the long-lasting effects, it offers people the chance to have smoother, more appealing skin.
Enfield Royal Clinic Saudi delivers one of the most suitable remedy experiences for Cellfina Treatment. Our surgeons are positively experienced and qualified professionals in providing you with the best and smooth experience you could ever imagine.
Say goodbye to cellulite and hello to a renewed sense of self. Contact us today at Enfield Royal Clinic Saudi to schedule your appointment and embark on your Cellfina Treatment journey!
Cellfina Treatment is generally well-tolerated by patients. Local anesthesia is administered to ensure your comfort during the procedure, minimizing any potential discomfort.
How long does a session last?
The size of the treatment area and the number of dimples being treated determine how long a Cellfina Treatment session lasts. An average session can last anywhere between 60 and 90 minutes.
Are the outcomes long-lasting?
The Cellfina Treatment has ever-lasting outcomes but it's important to keep in mind that cellulite may gradually reappear for a variety of reasons.
After receiving Cellfina Treatment, are there any limitations or downtime?
Most patients resume their regular habits in a day or two after receiving the less invasive Cellfina Treatment.
Can additional treatments be coupled with the Cellfina treatment?
The therapy can be used with other cosmetic procedures to address various aesthetic issues.
Cellulite is a common concern for many people, affecting nearly 90% of women at some point in their lives. While it's not harmful to your health, it can be a source of self-consciousness and...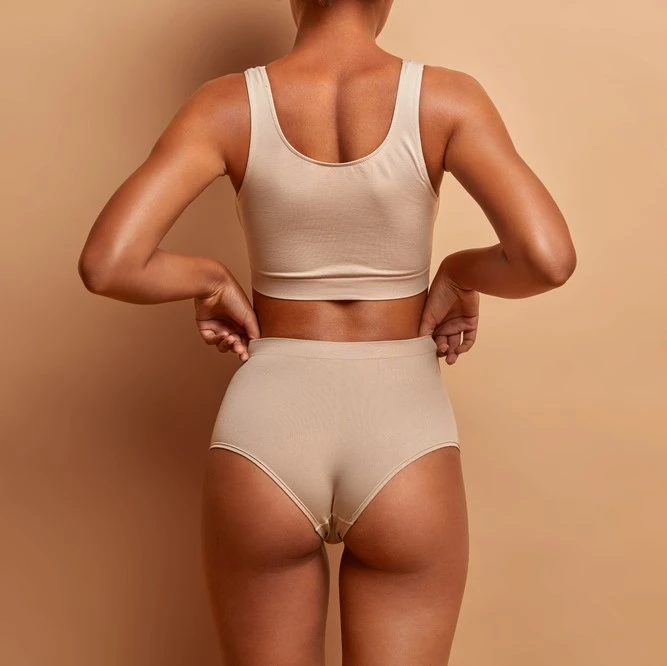 Welcome to our comprehensive guide on body contouring, a highly effective cosmetic surgery that can help you achieve your dream body. If you're struggling to get rid of stubborn fat...
Cellulite is a disorder mostly common in women. The disorder can cause an inferiority complex in those suffering from it because cellulite is often considered a sign of being overweight. This can cause...