Consider a skincare treatment that claims to give your skin a fresh start, leaving it smoother, clearer, and more bright than ever before. That is exactly what the Green Peel treatment in Riyadh provides.
Risks: None


Cost: 450 SAR to 850 SAR.


Type of treatment: Noninvasive


Results: Long-lasting
It is a cutting-edge cosmetic procedure that revitalizes and renews the skin. It is a non-invasive process that stimulates skin regeneration and transformation by utilizing the power of natural herbs, minerals, and enzymes. This procedure has gained significant appeal due to its ability to efficiently address a wide range of skin issues.
unlike invasive surgical treatments or harsh chemical peels, works in tandem with the body's natural healing processes.
People with acne-prone skin and want to get rid of acne scars?
Those with uneven skin tone or pigmentation concerns and wish to have a more consistent complexion?
They wish to reduce the appearance of fine lines and wrinkles.
Suffer from acne or injury scars and wish to enhance skin texture?
Have enlarged pores and want to reduce their appearance?
Have dull or tired-looking skin and want a more youthful, radiant appearance?
They want to get rid of stretch marks and improve the look of their skin.
Visible Results: After just one treatment, there is a noticeable change in skin texture and tone.
Non-Invasive: A non-surgical process that requires no downtime or substantial recuperation.
Improved Circulation: Increases blood circulation, which improves nutrition delivery to the skin.
Collagen synthesis: Increases collagen synthesis, minimizing wrinkles and fine lines.
Customizable: For best results, tailor to particular skin issues.
Natural Ingredients: Harnesses the rejuvenating power of natural herbs and minerals.
Versatility: Suitable for a wide range of skin types and problems, including acne scars and pigmentation disorders.
Consultation: Make an appointment with a skilled skincare practitioner to analyze your skin and discuss your treatment objectives.
Sun Protection: To avoid skin sensitivity, limit your sun exposure and wear sunscreen on a daily basis in the weeks preceding your treatment.
Mild Skincare: For at least one week before the treatment, use a mild skincare routine and avoid using harsh exfoliants or retinoids.
Hydration: Drink enough water to keep your skin moisturized for maximum skin health.
To eliminate pollutants and prepare your skin for the treatment, you will be thoroughly washed. 
The herbal concoction is applied to your skin. This combination of herbs, minerals, and enzymes works to revitalize the skin.
The herbal concoction is carefully massaged into your skin by the aesthetician, ensuring uniform distribution and absorption.
As the herbs penetrate your skin, they increase blood circulation and begin the natural rejuvenation process of the skin.
Depending on the health of your skin and your treatment plan, a specific mask may be used to improve the benefits of the Green Peel.
To stop the peeling process and ensure your comfort, the treatment is thoroughly neutralized.
Stay Hydrated: Drink lots of water to keep your skin moisturised from the inside out.

 

Sun Protection: Use appropriate SPF sunscreen and protective gear to protect your skin from the sun, especially in the days after treatment.

 

Gentle Cleansing: Gently wash your skin in the first few days following the treatment with a soft, non-abrasive cleanser. Products that are harsh or abrasive should be avoided.

 

Moisturize: Use a soothing and moisturizing moisturizer to help the skin repair and avoid excessive dryness.

 

Avoid Picking or Peeling: Refrain from picking or peeling any flaky skin. Allow the natural peeling process to occur.

 

Limit Makeup: Avoid wearing cosmetics, particularly in the first few days after treatment, to enable your skin to breathe and repair.
Green peel treatment Cost in Riyadh
Green Peel Treatment
Starting From
Green Peel Treatment
Standard
Understanding the cost of Green Pell Treatment in Riyadh normally ranges between 450 SAR to 850 SAR. It is essential to recognize that a variety of aspects and distinctive features impact the final cost.
Clinic Reputation
Number of sessions
Treatment area
Location
Unveil Your Natural Beauty.
Our clinic is equipped with cutting-edge medical technology, ensuring that you receive the most recent breakthroughs in healthcare. When you visit us, you will interact with highly experienced healthcare experts who have access to cutting-edge technologies. Our entire staff is dedicated to assisting patients in reaching their objectives and providing excellent care.
Schedule a consultation with us today, marking the essential initial move towards experiencing green peel treatment in Riyadh.
Is it appropriate for all skin types?
It is adaptable and may be used on a variety of skin types. However, you should check with a skincare specialist to see if it's good for you.
How long does the treatment session take?
Depending on your treatment plan, a typical session lasts 60 to 90 minutes.
Does It have any adverse effects?
No It is typically safe, some people may notice slight redness or peeling. These side effects are transient and are caused by the skin's regeneration process.
When can I expect to see the outcome?
You should see considerable improvements in the texture and tone of your skin within a few days to a week of the treatment.
Can it treat certain skin issues?
Yes, it may be tailored to address a variety of skin conditions, such as acne scars, pigmentation disorders, fine lines, and more.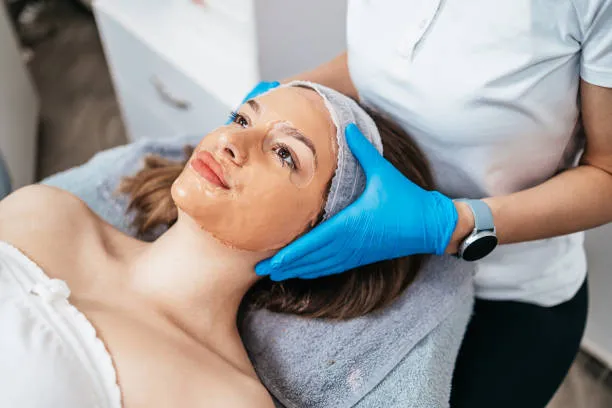 Are you sick of having dull, lifeless skin? Do you envision yourself shining with a youthful radiance that attracts attention everywhere you go? Look no further we have the key to releasing your....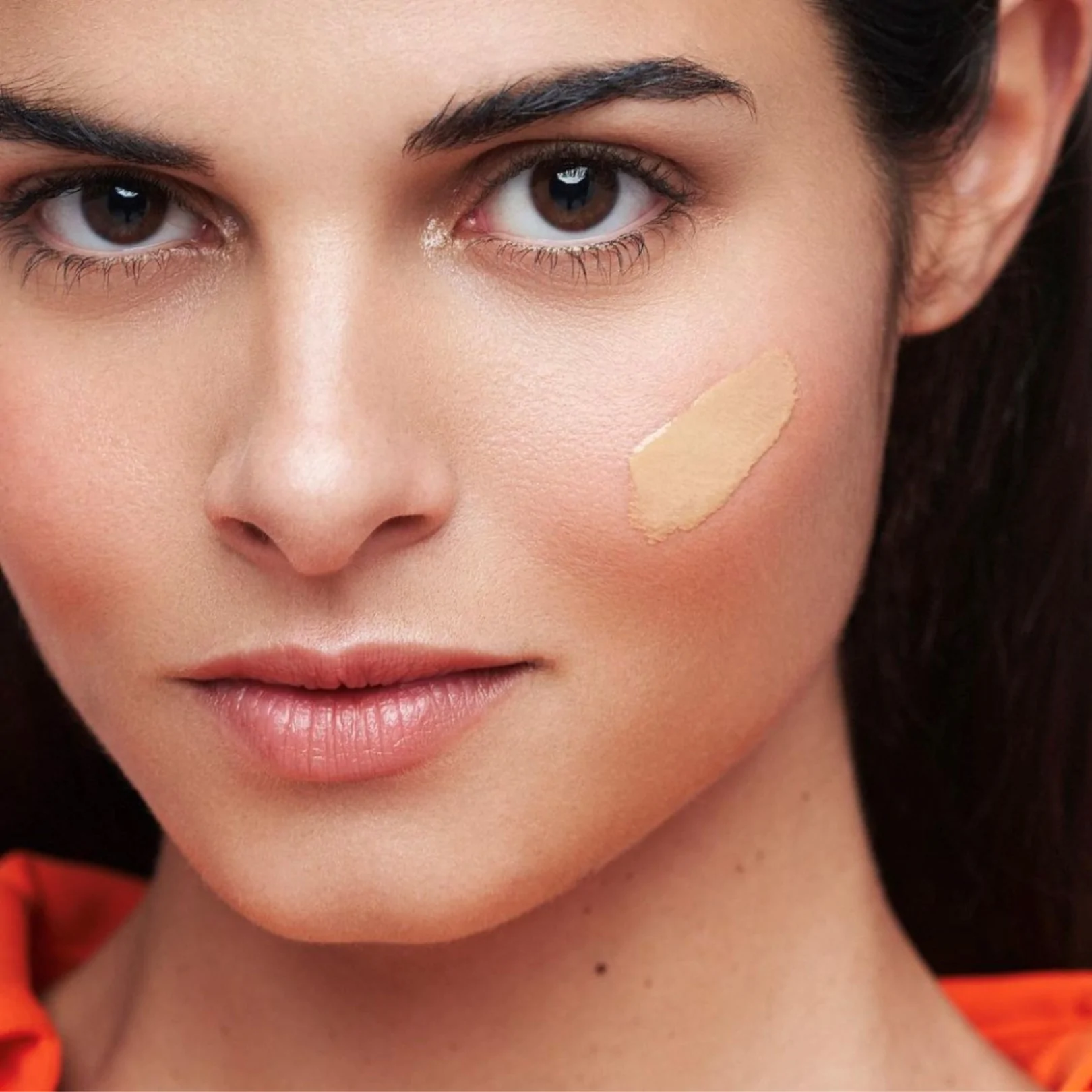 Are you troubled by dark spots, melasma, or uneven skin tone? Say goodbye to pigmentation woes and embrace the beauty of luminous skin with Cosmelan Peel in Riyadh. This powerful....