This surgery involves the removal of bags and puffiness under the eyes, in this surgery the lower eyelid is lifted and extra tissue around the eyes is removed.
This procedure is called blepharoplasty. Enfield Royal Saudia offers blepharoplasty surgery and other cosmetic surgeries in KSA.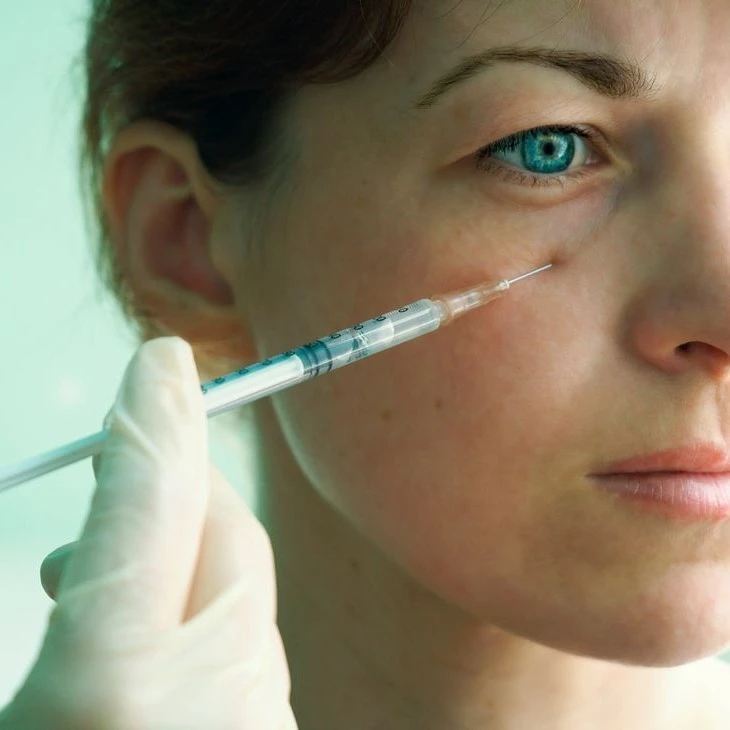 Who can get an

Eye Bag Removal?
Who can get an

Eye bag removal?
Candidates for this surgery will have some of the symptoms listed below:
Those people who have asymmetrical lower eyelids.

Extra fat below eyes

Flabby and saggy lower eyelids
HOW DOES IT WORK?
This procedure works by removing the extra fat and skin from lower eyelids to get rid of droopy eyelids and enhance the lower eyelid appearance.
At the start general or local anesthesia is given to the patient to avoid discomfort.
The surgeon will make a cut under the eyes to remove the excess fat.
Then the incision is stitched back up.
The surgery takes three to four hours to be performed.
The expected results in patients are visible immediately after surgery. The surgery includes three stages of recovery: bruising, swelling, and healing. Bruising will go within 2 weeks, swelling takes 8 weeks to go down and the last stage is healing which is a gradual process.Furthermore, avoid any hard exercises for one week.
The cost of Eye Bag Removal in Riyadh varies from case to case. Book a FREE consultation to get the right price for you!
Can eyebags be permanently removed?
Yes, eyebags can be permanently removed with eye bag removal surgery called blepharoplasty.
What are non surgical eye bag removal techniques?
They are microneedling, chemical peel and laser treatment.
Yes, blepharoplasty is safe and produces excellent results.
Is eye bag removal surgery painful?
No blepharoplasty is not a painful procedure and recovery is easy.