People are looking for creative methods to improve their physical appearance and raise their self-esteem in a world where beauty standards are changing. Butt lifts in Riyadh are in high demand. People who want to acquire well-proportioned curves that accentuate the attractiveness of their lower body are interested in this cosmetic surgery. A butt lift in Riyadh is a safe and effective way to reshape and contour the buttocks, giving the body a young and appealing silhouette.
Risks: None


Cost: SAR 6,300 to SAR 37,300


Type of treatment: Invasive
It is commonly referred to as a Gluteoplasty, a surgical operation intended to improve the buttocks' size, firmness, and contour. To provide a more youthful and attractive appearance, it entails removing extra skin and fat while elevating and tightening the underlying tissues. With this revolutionary surgery, people may get the desirable curves they've always sought by addressing issues including sagging buttocks, asymmetry, and lack of volume.
A butt lift operation may provide amazing changes that improve one's physical attractiveness and self-confidence. The outcomes are personalized based on the specific aims and body types of each person. After the procedure, patients might anticipate:
Improved buttock volume and contour.
Enhanced symmetry and balance.
Buttock contours have been tightened and raised.
Youthful-looking skin that is smoother.
Who is an Ideal Candidate?
This is appropriate for people who want to enhance the appearance of their buttocks. Candidates that fit the bill include those who:
Want a rounder, fuller buttocks?
Experience sagging or loose skin as a result of aging, weight loss, or genetics.
Own unproportionate buttocks that are lopsided.
Feel embarrassed by having flat or irregular buttocks.
There are several advantages that go beyond aesthetics. Some major include:
Enhanced Self-Confidence: Achieving the ideal buttock shape may considerably improve one's self-esteem and perception of one's physique, allowing one to feel more at ease and confident in one's own skin.
Youthful Contours: A butt lift can give you more youthful contours by tightening and raising your buttocks, which can reverse the effects of aging, weight fluctuations, or heredity.
Clothing Fit: People can enjoy a greater variety of clothing alternatives and feel more content with how garments fit and compliment their bodies with better buttock form and volume.
Some guidelines are offered by our clinic in order to guarantee a successful and pain-free butt lift treatment. These may consist of:
Medical assessment: To determine your general health and appropriateness for the treatment, a thorough medical assessment will be performed.
Lifestyle Changes: Your surgeon might advise making specific lifestyle changes, such as giving up smoking and staying away from drugs or supplements that might affect the procedure.
Expectations: It's important to communicate openly with your surgeon about your goals, worries, and expectations. This ensures a complete knowledge of the procedure and assists in creating a personalized treatment plan.
To get the desired result, there are various phases in the method. Although strategies might differ, the overall procedure entails:
To enhance your comfort throughout the process, anesthesia will be given to you. The best anesthetic for you will be chosen by your surgeon.
To reach the underlying tissues, the surgeon will create precisely positioned incisions. During your appointment, incision patterns will be explored while taking into account your particular anatomy and objectives.
To obtain the ideal buttock shapes, extra skin and fat will be removed, and the remaining tissues will be sculpted, raised, and repositioned.
After the required adjustments have been made, the incisions will be painstakingly closed using sutures or surgical glue.
The right care is crucial to promote healing and maximize outcomes. Our clinic offers thorough advice, including:
You will be given the right prescription drugs to treat your pain and lower your risk of infection. It may also be advised to wear dressings or compression clothing to aid in the healing process.
Consistent follow-up visits will be made in order to keep track of your development, treat any issues, and guarantee a speedy recovery.
Your surgeon will give you detailed instructions on physical activity, including prohibitions on lifting heavy things or performing intense workouts during the first few weeks of recovery.
Each person's healing process following treatment is unique, but generally speaking:
Initial Healing: In the first several weeks, swelling, bruising, and minor pain are frequent. These symptoms can be managed by adhering to your surgeon's recommendations and using recommended medication.
Resuming Activities: As directed by your surgeon, you can gradually resume your normal daily activities and gentle exercise. However, during the first healing stage, it is imperative to refrain from activities that strain the buttocks.
Final outcomes: The outcomes will become more obvious over time as the tissues settle and the swelling goes down. To guarantee long-lasting results, it's critical to keep a healthy lifestyle and adhere to your surgeon's recommendations.
Cost of Butt Lift in Riyadh
The cost of Butt lift is quite affordable, typically falling within the range of SAR 6,300 to SAR 37,300 However, it is important to note that the exact amount will be determined during your initial visit to our doctor in Riyadh, as they will provide a personalized service tailored to your specific needs. Several factors can influence the price including:
Influencing Factors of Cost
Type and quality of filler.
Area of injection.
Condition of the treatment area
Location of clinic
Surgeons experience
Unveil Your Perfect Curves by choosing us!
The appropriate clinic is essential for your Butt lift in Riyadh and this is why we stand apart. Our Riyadh clinic provides superior knowledge and a sympathetic approach to fertility therapy. You will get individualized care and support from our committed group of skilled surgeons and colleagues as they lead you through every stage of the procedure.
Are you prepared to sculpt your figures and release your confidence? Contact one of our skilled surgeons now to schedule a consultation! Learn how a Butt lift in Riyadh may assist you in achieving your cosmetic objectives. Don't hesitate—start moving in the direction of a more attractive you!
In general, a butt lift is regarded as safe when done by a qualified and experienced surgeon. There might be risks and problems, just as with any surgical operation. However, our clinic places a high priority.
How long does the healing process usually take?
The time it takes for a butt lift to recuperate varies from person to person. Initial recovery often takes several weeks, during which time you can suffer swelling, bruising, and some pain.
Will there be any obvious scars?
This treatment involves making incisions, and although every effort is taken to minimize scarring, some degree of scarring is unavoidable.
How long do effects last?
It is designed to produce long-lasting effects. However, the durability of the outcomes might be impacted by elements including aging, weight changes, and lifestyle decisions.
Are there non-surgical alternatives?
While there are non-surgical procedures that promise to improve the buttocks' look, such as injectable fillers, these treatments are transient and cannot reshape and contour the buttocks to the same degree as a surgical butt lift.
Are you looking to enhance your curves and boost your confidence? Look no further than the Brazilian Butt Lift! This popular cosmetic surgery procedure has become increasingly popular in..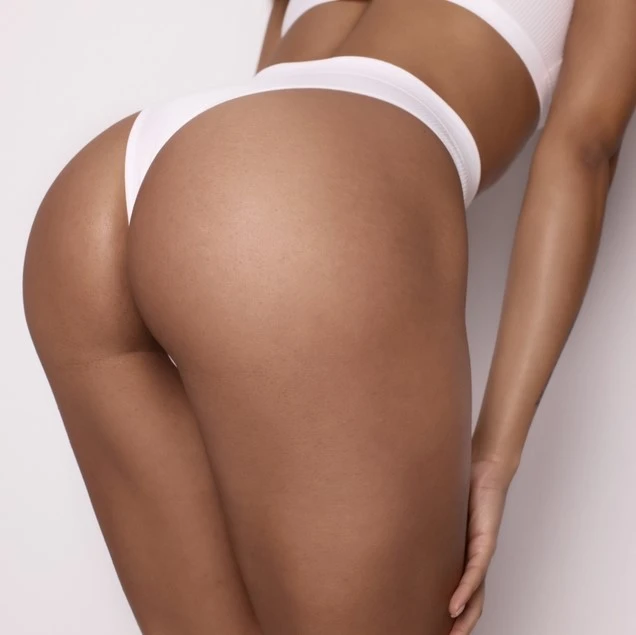 Do you wish you had a bigger butt that makes you look more confident and give you certainty? You just have to look into the developing prominence of Butt Fillers In Riyadh. More individuals in...