What Is hybrid hair Transplant?
The hybrid hair transplant technique is quite new. It represents a development above more standard hair transplants. To spare the most hair grafts possible, it employs FUE and FUT techniques. One can anticipate receiving more than 4,000 or 5,000 grafts in a single day with a little scar at the donor site. In this approach, a hybrid transplant addresses the problems associated with severe baldness.Riyadh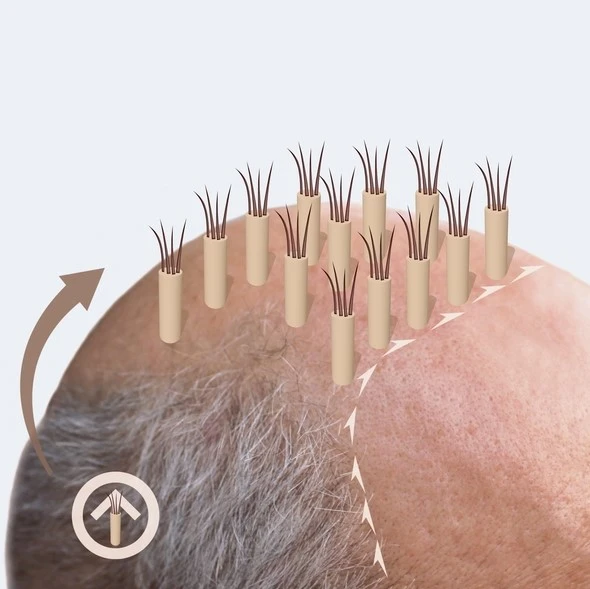 A single hybrid transplant can treat multiple hair loss issues. varying from a bare spotty scalp to a thinning hairline or even total baldness. Simply receive a head full of hair for the rest of your life.


Since it chooses the most grafts possible, the hair transplant looks entirely natural. Even the fact that you had therapy is unknown.


For our patients to experience the full benefits of this procedure without experiencing any difficulties, Enfield Royal Clinic offers the finest aftercare.
Three steps make up a hybrid hair transplant treatment.
The first one involves extraction, the second is preparation, and the third is transplantation.
Depending on the number of grafts to be removed, it can take 4-5 hours. Patients don't experience any discomfort because of anesthesia (either general or local).
The outcomes of this procedure are remarkably natural. The transplanted hair becomes difficult to identify from natural hair. But don't anticipate immediate consequences. The lengthy process of hair development. Maintain your patience for a few months. The visual difference can be compared for up to six months.
hybrid hair transplant
Starting From
The starting price of Hybrid Hair Transplant in Riyadh is 10,000 SAR (+5% VAT) per session at our Hair Clinic.
Is a hybrid hair transplant painful?
A hair transplant is not painful. While you could feel a little pressure or movement during the process, it shouldn't be uncomfortable because the region of your scalp that the surgeon will be focused on will be numbed with local anesthesia before the surgery.
How long are you in pain after a hair transplant?
Particularly with FUT, it is typical to feel some little pain in the region for up to two weeks following surgery. Days following the treatment, the discomfort will often start to naturally lessen.