What Is Liquid Rhinoplasty ?
It is a form of nose job where fillers or threads are used to make the nose seem straighter and improve its contour. In general, it addresses the asymmetry of the nose and enhances the aesthetics of the facial profile to make the features—especially the nose—appear more proportional and balanced.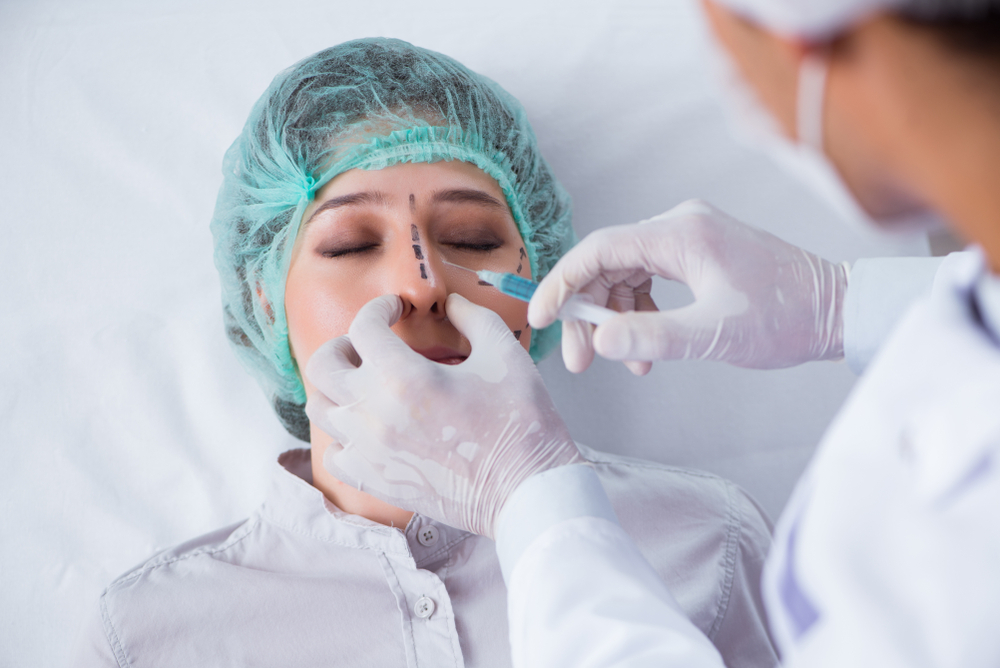 A liquid rhinoplasty includes injecting PDO threads or hyaluronic fillers into the nose to help mold it into the desired size and shape. Fillers are syringes loaded with fillers, whereas PDO threads are unique, protein-based medical-grade threads. Generally speaking, depending on the treatment you receive, the process operates differently.
The largest benefit is that, unlike permanent and overt changes, this treatment produces subtle effects that gradually disappear over time. Second, it is a fantastic alternative for patients who are unwilling to undergo very invasive procedures like classic rhinoplasty, septoplasty, rhinoplasty, etc.Last but not least, unlike operations, there is virtually no downtime or problems with this procedure. You can leave the clinic the same day if you get liquid rhinoplasty in Saudi Arabia without any risk. While you could feel a little pain, doctors claim that's all you will feel.
First anesthesia is given to the patient for comfort.
Liquid fillers are infused in the area with the help of a syringe.
After the treatment, you will notice some immediate changes in the contour of your nose, but more substantial benefits might take three to four months to manifest.
The issues you wish to address and the desired appearance ultimately determine whether you should get this nose procedure. Each patient must be treated individually, therefore you and your doctor must have an open discussion before the procedure about your final vision for your appearance.
Additionally, if you want the greatest outcomes, you might want to speak with a licensed professional who is experienced in both surgery and non-surgical techniques.
Liquid Rhinoplasty
Starting From
The starting price of Liquid Rhinoplasty
is 1,500 SAR (+5% VAT). 
How long does liquid rhinoplasty last?
A liquid rhinoplasty can provide benefits that endure for nine to eighteen months. The effects of several shots can endure for more than two years.
How painful is liquid rhinoplasty?
To prevent pain from the needle, topical anesthesia may be given to your nose and the surrounding region. Your doctor will inject the filler into the areas surrounding your nose and maybe the bridge of your nose once the anesthesia takes effect.