What Is Jawline Contouring?
Cosmetic procedures that make the jaw area sharper and more defined are referred to as jawline contouring. There are surgical jawline contouring techniques, such as chin augmentations, which entail changing the bone's shape to improve the look of the jaw. Non-surgical methods are also available for defining the facial structure and sculpting the jawline.
Patients who want a more defined jaw structure but have weak jawlines or jowls due to age or weight are good candidates for non-surgical jawline reshaping. Genetics may also play a role in some patients' soft or weak jawlines.
Many patients notice that as they age, their jawline changes. Radiesse jawline contouring may be right for you whether you were born with a soft jawline or over time developed jowls.
The best way to know if jawline contouring is the right procedure for you is to visit a cosmetic-medicine expert at Enfield Royal Riyadh. If Radiesse is the best option to fit your goals, we will evaluate your jawline and let you know.
You will be able to sit comfortably while one of our specialists does your non-surgical jawline shaping.
Your injection sites along the jawline will be first marked with a marker. Although the majority of patients experience no pain throughout their treatment, we do offer anesthesia for your comfort.
The incision is done on the interior or rear of your arm. The size of the incision depends on the scope of the procedure.
Radiesse uses an incredibly thin needle to ensure absolute accuracy. After that, we will inject Radiesse into the designated areas along the jawline.
Depending on your individual demands, different injections may be required. While some individuals require much more, others require much less.
It might take anywhere between 30 and 60 minutes to complete the jawline shaping procedure.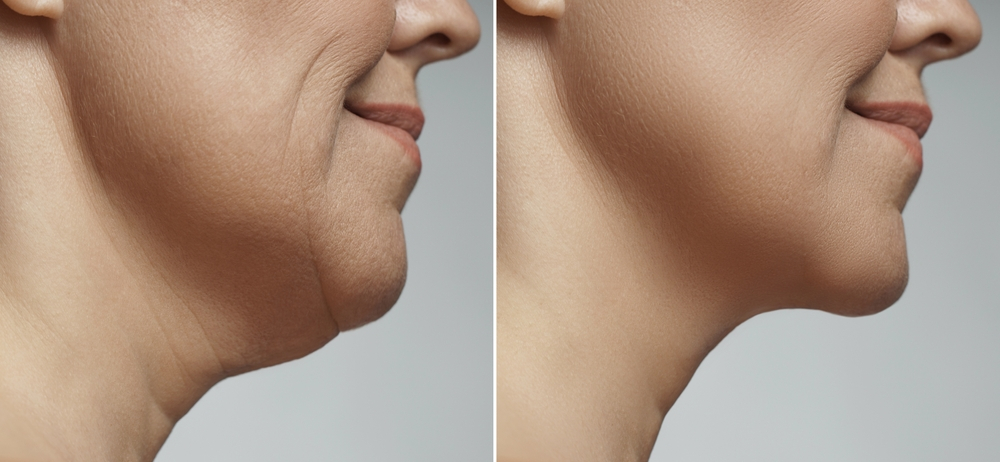 You may go home once your Radiesse procedure is finished and start doing your regular activities right away.
There is no recovery or downtime necessary. In the initial hours to days following your treatment, your outcomes will become apparent. Along your jaw and chin area, you'll notice an increase in volume under the skin.
You will continue to see your results improve over the coming weeks and months. This is due to the progressive rise in collagen synthesis. Along the jawline, your skin will tighten and firm up, giving your face a more defined structure.
It's important to remember that this result won't last forever. Injections of dermal fillers may last for three months to a year. You will need to preserve your results.
Jawline Contouring
Starting From
The starting price of Jawline Contouring in Riyadh is 500 SAR (+5% VAT).
Is contouring of the jawline painful?
A number of tiny injections are used to provide jawline fillers at different spots around the mandible. These are normally not unpleasant, although some people could feel a little discomfort, just like with an injection or a skin prick.