What is a Liquid FaceLift?
During a liquid facelift, dermal fillers are injected into the skin to plump up the skin. Since there is no skin cutting involved, it differs from a surgical facelift. It reduces the wrinkles around the face. Also, it fills in your cheeks, tightens the creases around your lips, eyes, and forehead, reduces the appearance of scars, and fills in any hollow areas under your eyes that appear thin.
A good candidate for a liquid facelift is someone with loose skin and wrinkles. A surgical facelift can be a better option for you if you have a lot of drooping skin or if you desire dramatic improvements. As you age, the connective tissues in your skin, such as collagen and elastin, weaken. You may also lose facial fat, which could make your face appear gaunt. As a result, many people search for a technique that can "reverse" this impact since they believe it makes them look older.
Fillers function by actually filling empty spaces between the skin's layers. This gives it more volume, which helps the skin look less sagging and wrinkled.
You will discuss your desired outcomes with the dermatologist or plastic surgeon once you have identified one who is qualified to perform the treatment.
The doctor may provide local anesthesia before starting the treatment to numb the area that will be injected.
After anesthesia, your doctor will infuse some liquid through injections to lift your face.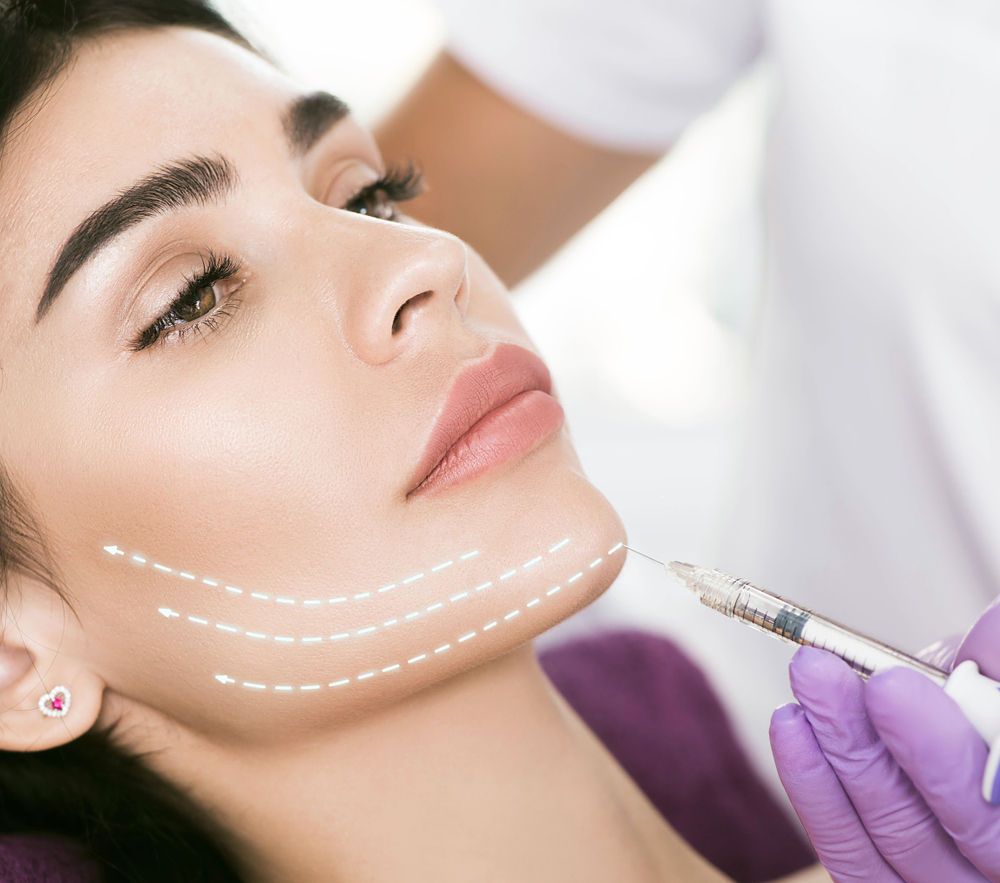 The recovery time for a liquid facelift is 2-3 days. The results can last anywhere between 6 and 24 months, depending on the type of filler utilized.
Liquid Facelift cost in Riyadh can vary from case to case. Fill in the form to get an exact quote for your beautiful face!
Which is better: face-lift or fillers?
A facelift's effects can last over the years from the natural aging process, but its effects last significantly longer than dermal fillers promised six months to two years of results. In contrast, dermal fillers are a better option for those looking for quick, non-invasive, and smaller touch-ups.
What are the side effects of a liquid facelift?
Little bruising or swelling.
Redness or a color difference.
Skin rash or slight itching.
A microscopic bulge or bump.