Ceramic crowns are "covers" for teeth. They fix teeth that are beyond saving and further guard against further harm. Modern crowns are made of a variety of materials, although "ceramic" is a preferred aesthetic material. This crown is renowned for being very close to real teeth. This means that unlike wired braces, it won't detract from your appearance.
Ceramic Crown advantages include:
Stunning smile
improved dental health
improved performance
Unacceptable misalignment
Here is the breakdown on how ceramic crowns are applied:
The process of placing a crown begins with the taking of dental imprints. Dentists perform this to guarantee that the new crown has a shape identical to your tooth.
The dentist next prepares the tooth after taking the impression. To make room for the new cap so that it may fit smoothly without knocking adjacent teeth out of place, they remove a portion of enamel from the tooth.
After that, the tooth is cleaned and given a temporary cap. This cap will be in place for two weeks while the lab creates the permanent one.
After the crown has been built up, a dentist schedules the final appointment. Dentists bond after removing the temporary coating.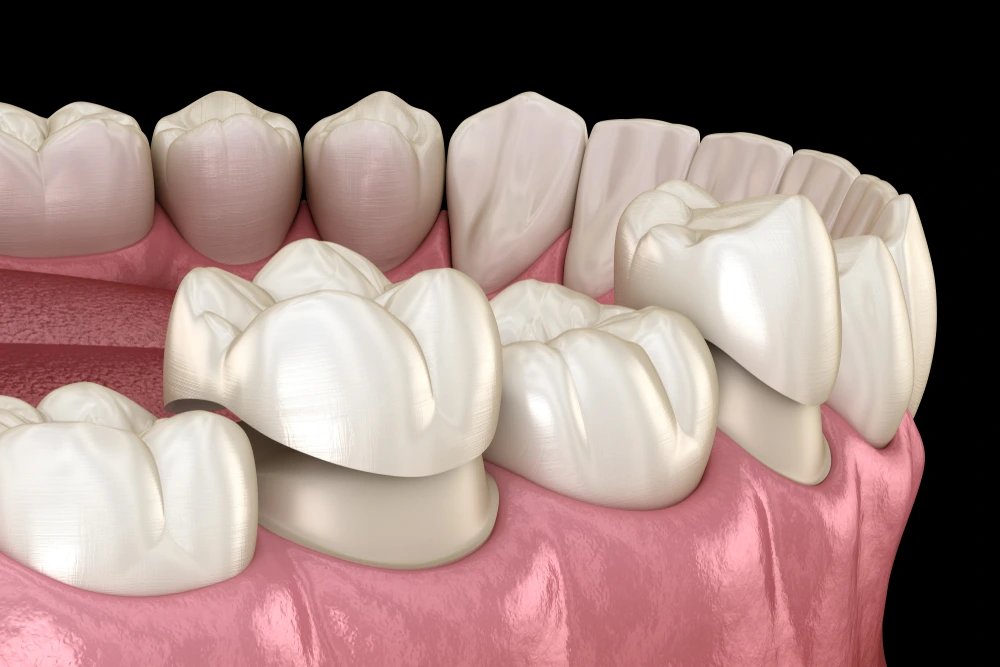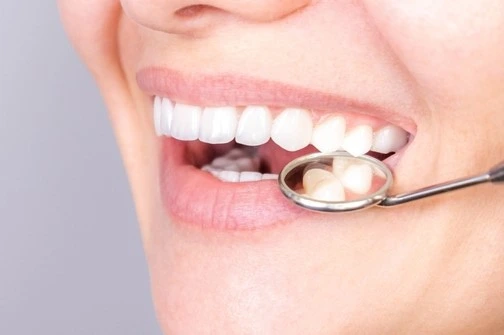 Ceramic crowns restore the lost structure, functionality, and aesthetics of the smile while seeming natural. The difference would be immediately apparent, but sensitivity is typical. If properly cared for, ceramic crowns can last 5 to 10 years or even longer.
Cost of Ceramic Crowns in Riyadh start from 2,500 SAR (+5% VAT) for an adult tooth.
What is the after care of this treatment?
Your tooth will be sensitive after getting a crown. Additionally, there may be some slight discomfort while waiting for the cap to set. Recovery takes about 4-5 days overall.
Who is an ideal candidate for this treatment?
The following conditions are frequently present in patients who are suitable candidates for dental crowns: shattered, cracked, or broken teeth. particularly big dental fillings that weaken and make the tooth walls more brittle. a lot of dental deterioration.