Are you sick of trying diets and doing demanding exercises that don't work? Enter Endoscopic Intragastric, the revolutionary weight loss procedure in Riyadh. We'll walk you through all you need to know about this ground-breaking surgery in this detailed guide. Learn More about Endoscopic Intragastric in Riyadh.
Risks: None


Cost: Affordable


Type of treatment: Noninvasive


Results: Long lasting
It is often known as Intragastric, is a cutting-edge technique for shedding pounds without undergoing standard surgery. It's a novel, less invasive method that is rapidly gaining recognition in Riyadh and elsewhere.
Intragastric is a method for those who are having a hard time losing weight to do it in a secure and efficient manner.
BMI Over 30: If your body mass index (BMI) is higher than 30, you could be a good candidate. For people who are obese, intragastric is very beneficial.
Weight Loss Problems: If you've had trouble losing weight using conventional techniques like diet and exercise, intragastric surgery could be the answer.
Committed to lifestyle: Candidates should be committed to making long-term lifestyle adjustments in order to assist their weight reduction quest.
No Surgical Risks: One of the main benefits of intragastric is that there are no surgical risks involved. Candidates seeking a safer alternative should be the best candidates.
Intragastric surgery is less invasive than other types of weight loss procedures. Fewer problems and quicker recovery times result from this.
Because the procedure is done endoscopically, there are no obvious scars, resulting in a more visually attractive result.
Within the first several months after the surgery, candidates can anticipate losing a considerable amount of weight.
Intragastric weight loss frequently results in improvements in obesity-related health conditions including diabetes and hypertension.
With dedication to a healthy lifestyle, the effects of intragastric surgery may persist for a very long time.
Consultation: Make an appointment for a consultation with our skilled medical staff. They will determine whether you are a good candidate for the treatment and respond to any queries you may have.

 

Dietary Modifications: You might have to adhere to a certain diet in the days before the surgery. A liquid diet is frequently used for this to get your stomach ready.

 

Quit Smoking: It's best to stop smoking before the operation if you do so since it can interfere with the healing process.

 

Medication Review: Talk to your healthcare practitioner about your existing medicines. Before the surgery, several medicines might need to be modified.
To make sure you're comfortable throughout the treatment, a light anesthetic will be administered to you.
A tiny, flexible tube with a camera called an endoscope is put via your mouth and into your stomach. The medical staff can now see what's within the stomach thanks to this.
Gastric Balloon Placement
The deflated gastric balloon is put into your stomach after the endoscope has been positioned.
After that, a sterile saline solution is used to fill the balloon, which makes less room in your stomach for eating.
Utilizing the endoscope's camera, the medical staff carefully examines the surgery as it progresses.
After the balloon has been inflated and is in the ideal position, the endoscope is pulled out, and you are then transferred to a recovery area.
Most patients are able to go home on the same day as their treatment. It's possible that you'll feel a little uncomfortable, but this is perfectly normal and usually passes in a few days.
After the treatment, you'll be given particular dietary instructions to follow. You'll start off on a liquid diet before introducing solid meals gradually.
Your medical team will schedule follow-up visits with you to check on your progress and resolve any issues.
Make a commitment to a healthy lifestyle. Regular exercise and conscientious nutrition are part of this. Your medical staff will offer direction in this area.
Surround yourself with a network of family and friends who can cheer you on in your endeavors.
Endoscopic Intragastric Cost in Riyadh
With costs generally is affordable, this technique provides a cost-effective alternative. In order to guarantee that the cost is in line with your unique treatment plan, it is crucial to emphasize that our experienced team will identify the precise cost during your initial appointment.
Factors influencing the Cost
Clinic reputation
Location
Additional services
Your Path to a Healthier You!
In Riyadh, the Enfield Royal Clinic shines as the premier choice for Endoscopic Intragastric in Riyadh. Our distinguished doctors offer a unique combination of extensive expertise, a wide array of skills, and a track record of satisfied patients. These surgeons, certified by reputable boards, have consistently delivered successful results over the span of their professional journeys.
To schedule an appointment, just arrange a consultation with our team of experienced specialists. Our experts are prepared to offer effective guidance and help you with Endoscopic Intragastric in Riyadh.
Temporary nausea, vomiting, or pain may be adverse effects. As compared to conventional surgery, risks are often reduced.
How much time is required for the procedure?
Under light anesthesia, the process normally takes 30 to 60 minutes to complete.
Can it help me lose weight permanently?
Yes, long-term weight loss is possible with dedication to a healthy lifestyle.
Is it a surgical process?
No, it's a minimally invasive operation carried out through the mouth that doesn't involve making any incisions.
Are you struggling to lose weight and improve your overall health? Do you find that diet and exercise alone are not providing the results you desire? If so, you may want to consider gastric balloon...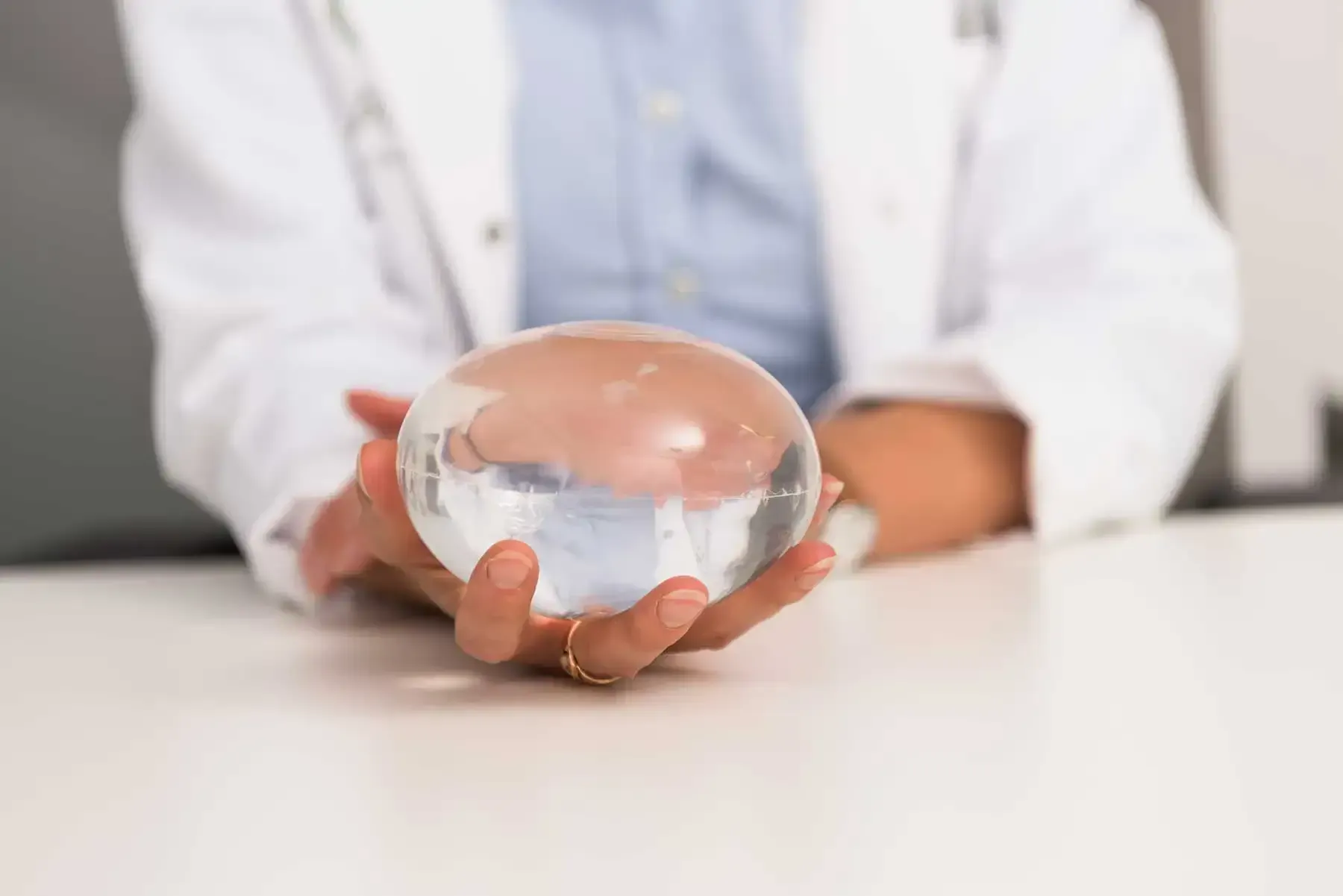 The battle against excess weight can be discouraging for someone, often leading to frustration and disappointment. For many, weight management can feel like an endless uphill climb. The challenges of..