What are porcelain veneers?
Porcelain veneers or dental porcelain laminates are ultra-thin custom-made covers for the front of teeth that are constituted of materials that match your natural teeth. The tooth's color, form, size, or length are altered by these shells, which are glued to the front of the teeth. Despite its relatively thinness it is still regarded as a durable material that will properly conceal any tooth fault and enable you to overcome your fear of having an unattractive smile.
Veneers hide the appearance of irregularly shaped, discolored, or misaligned teeth. Even little gaps between your teeth can be concealed by them. You can obtain one tooth, a few teeth, or a whole set of veneers. In the end, veneers function by giving the impression of your ideal smile.
Your tooth will be cleaned, polished, and etched to get it ready for the veneer.
The teeth are made sharper by etching to enable a strong bonding process.
The veneer is coated with a unique cement before being bonded to your tooth.
Your dentist will place the veneer in the ideal location before using a special laser beam to activate chemicals in the cement and speed the hardening process.
The last step involves cleaning up any extra cement, analyzing your bite, and making any necessary corrections.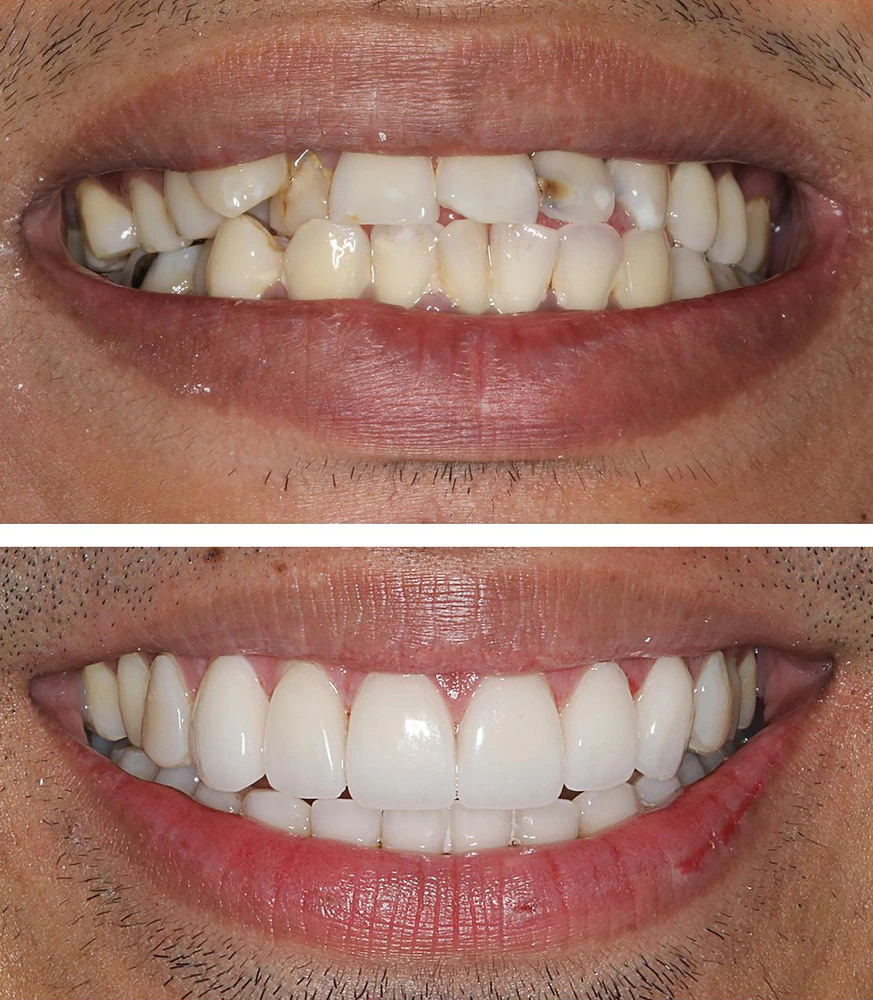 Veneers will correct a wide range of imperfections and faults, including minor chips and fractures, uneven tooth shape, various deformations,discolored fillings, unsightly enamel,and gaps between different dentition components.
Porcelain Veneers
Starting From
Porcelain Veneers cost in Riyadh starts from 999 SAR (+5% VAT) per tooth.
Yes veneers can be removed.
How long does it take to settle in?
Most patients say it takes them two weeks to get used to their porcelain veneers. Patients should become used to how the veneer feels and works after two to three weeks.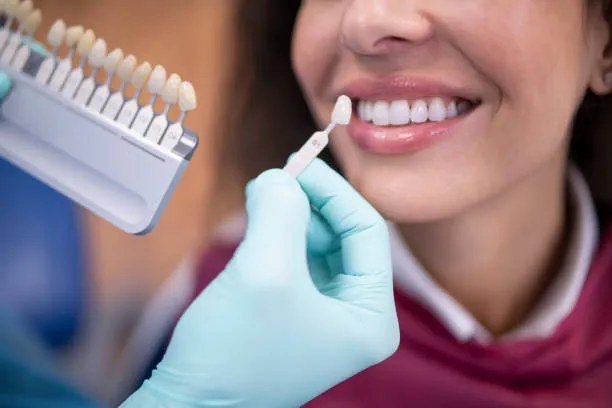 In a world where confidence is key and first impressions last, your smile stands as your most charming accessory. Welcome to the world of porcelain veneers, where transformation meets creativity to...