Have you ever noticed a tiny, peculiar skin tag located just in front of your ear? If so, you're not alone. These small, often inconspicuous bumps, known as preauricular tags, can appear at birth and persist throughout your life. While they may not cause any immediate harm, they can be a source of discomfort, self-consciousness, or even irritation. But worry not, because preauricular tag removal is an ideal solution for those who are affected by this disorder. Read below to learn more about preauricular tag removal in Riyadh and book us.
Results: Effective
Back to Work: After a few days
Duration of Treatment: 15 to 20 Mins
Type of Procedure: Safe
Preauricular tags, which are tiny skin growths positioned near the front of the ear, may occasionally result in physical discomfort and feelings of self-doubt. If you are contemplating the removal of preauricular tags, this informative resource aims to provide insights into the objectives of the treatment and assist you in determining whether you meet the criteria as an optimal candidate.
Aesthetic Improvement:
The foremost objective of preauricular tag removal is to enhance the visual aspect of the affected region. These tags can be visually disruptive and are frequently excised to promote facial harmony.
Relief from Irritation:
Occasionally, preauricular tags may become entangled in garments or accessories, resulting in discomfort or irritation. Extraction can mitigate these problems and enhance comfort.
Emotional Health:
These tags can influence self-assurance and one's perception of their body image. Their removal can elevate self-esteem and diminish the emotional turmoil linked to their existence.
Some Ideal candidates for Preauricular Tag Removal are:
Individuals who encounter physical discomfort or irritation as a result of preauricular tags.
Individuals who feel uneasy about the visual aspect of preauricular tags and seek enhancements for cosmetic reasons.
Those whose self-confidence and emotional wellness are adversely impacted by the existence of preauricular tags.
Individuals in sound overall health who are committed to adhering to post-removal care guidelines to ensure a secure and smooth recovery.
The procedure of Preauricular Tag Removal in Riyadh followed at our clinic is unique and is tailored according to your individual needs
Meeting: Schedule a consultation with a qualified medical professional to assess the preauricular tags and discuss your specific case.
Medical History: Provide your medical history, including any allergies, medications, or previous surgeries.
Preparation: Follow any fasting or skincare preparation instructions provided by the healthcare provider before the procedure.
How is the Procedure Done?
Anesthesia: Local anesthesia is administered to numb the area around the preauricular tags, ensuring minimal discomfort during the procedure.
Surgical Technique: The healthcare provider will carefully excise the preauricular tags using surgical instruments, ensuring precision and minimal scarring.
Closure: Depending on the size of the excision, the wound may be closed with sutures or left to heal naturally, with the healthcare provider's guidance.
Duration: The procedure is typically quick, taking only a few minutes to complete.
Dressing: A sterile dressing may be applied to the incision site to promote healing and prevent infection.
Pain Management: Over-the-counter pain relievers or prescribed medications may be recommended to manage any post-operative discomfort.
Follow-up: Schedule a follow-up appointment to monitor the healing process and address any concerns.
Scarring: Discuss scar management options with your healthcare provider to minimize the appearance of scars over time.
Resumption of Activities: Resume regular activities gradually, following your healthcare provider's recommendations, and avoid strenuous activities initially.
Preauricular Tag Removal in Riyadh
When it comes to your health and appearance, selecting the right clinic for preauricular tag removal is a decision that should not be taken lightly. At our Enfield Royal Clinic, we are dedicated to providing you with the highest level of care, combining our passion for excellence with state-of-the-art technology. We understand that preauricular tag removal isn't just a procedure, it's an opportunity to boost your confidence and improve your well-being.
Our passion for delivering exceptional care ensures that you will receive the utmost attention and support throughout your journey with us. We are always available to address your questions or concerns, even after you leave our clinic.
By filling out the form below, step into the world of confidence at our clinic for Preauricular Tag Removal in Riyadh. We offer you the best technology for the procedures at a cost-effective price.
Is preauricular tag removal considered a safe procedure?
Preauricular tag removal is a secure and routinely performed outpatient treatment.
Do I need to worry about pain during preauricular tag removal?
Generally, the procedure is conducted under local anesthesia, ensuring you won't experience discomfort during removal. However, some mild discomfort may be encountered during the recovery phase.
How long does the preauricular tag removal process typically last?
The procedure is relatively swift, usually completed within a few minutes.
Are there any potential dangers associated with preauricular tag removal?
While dangers are minimal, they may encompass issues like infection, scarring, or, extremely rarely, bleeding. Your healthcare provider will comprehensively discuss these potential risks during your consultation.
Is there any downtime required following preauricular tag removal?
The recovery period is typically brief, allowing most individuals to resume their regular activities within just a few days.
Generally, preauricular tags are eliminated during the removal process, and recurrence is a rare occurrence.
Alarplasty is a cosmetic treatment that alters the appearance of the nose. This treatment is for those who wish to give their nose a more symmetric look and to tone the appearance of nasal flare...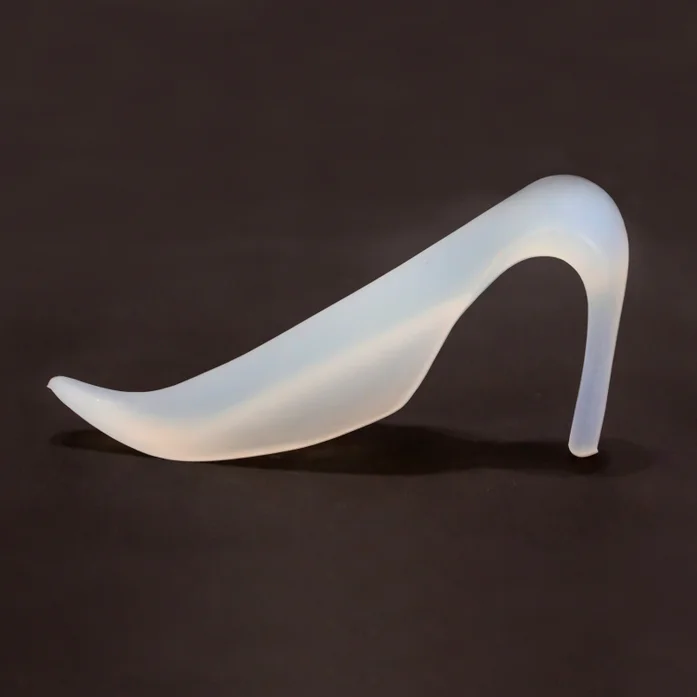 Silicone nose job is a new trend.There are several techniques to change the size and contour of the nose. By having various nose surgeries, you can increase the nose's bridge or make...