Emax veneers are very small porcelain pieces that are bonded to the front of your natural teeth.These ceramic veneers have no holes in their structure and are constructed of pressed lithium silicate ceramics. To avoid surfaces with pores, they are baked in the oven under pressure.Patients who want to alter the size and form of their teeth and have straight teeth are often good candidates.
Enfield Royal Saudia offers Emax veneers and other cosmetic surgeries in KSA.
Emax veneers are more durable, have a more natural appearance, and are thinner. They also have a small translucency that makes them resemble a natural tooth. Their thinness makes them more flexible, requiring cutting of the tooth to be covered.
The main benefit of Emax veneers over crowns with a metal foundation that must be covered behind the gum is the absence of metal inside the ceramic alloy. The Emax veneers provide the patient with a very pleasing outcome that is invisible when smiling because of their aesthetic look, which is extremely similar to that of a natural tooth.
The parts on which the veneers will be placed are first grinded by the dentist.
Following that, the color choice is made.
The system offers all possible transparency levels and colors.
On a flowable photopolymer, fixing is carried out after the veneers are created.
After using acid to etch the tooth's surface, glue is then applied to both the plate and the tooth.
A UV lamp's radiation causes solidification to take place.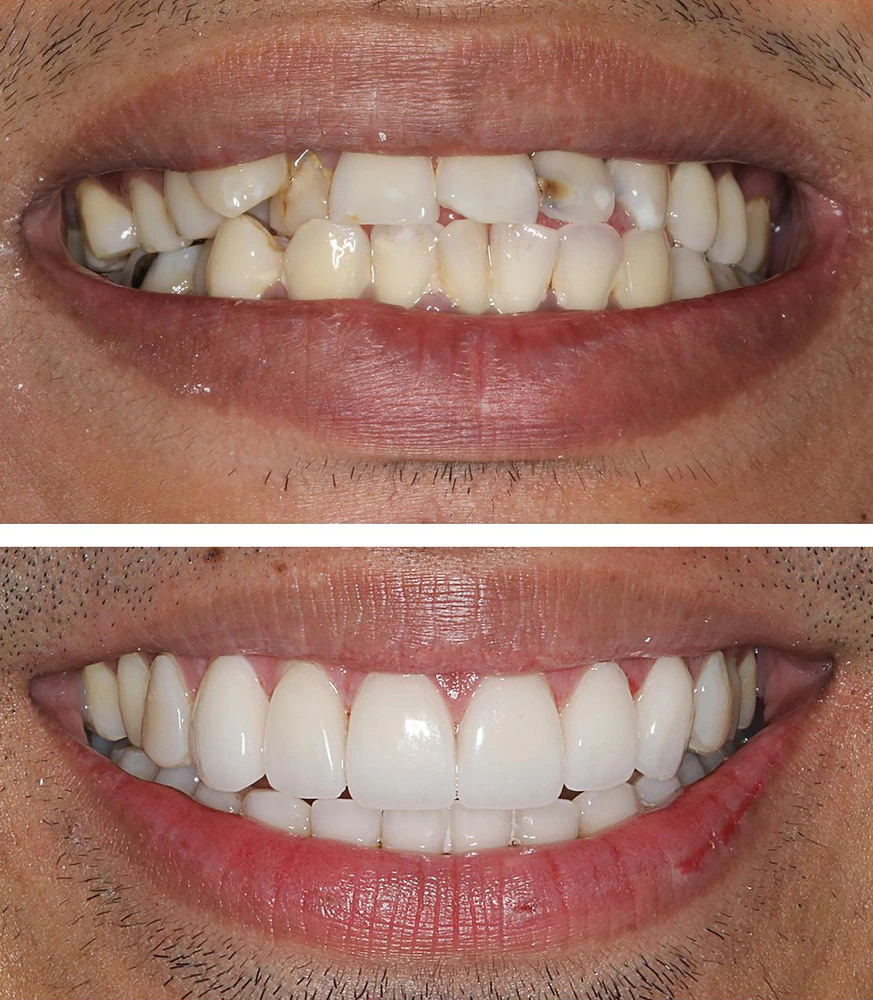 The result is obvious since your teeth feel absolutely different and look completely different. You get a more even smile and just your perfectly positioned teeth are seen, covering all chipped or damaged teeth.
E-Max Veneers
Starting From
E-Max Veneers cost in Riyadh starts from 1,400 SAR (+5% VAT) per unit.
How long do Emax veneers last?
Ceramic veneers can last up to 15 years for a patient with regular maintenance and good dental hygiene, as compared to composite veneers, which have a life span of three to five years.
Are Emax veneers painful?
Yes you'll feel mild pain. Depending on how much of the tooth was prepared and how near the crown restoration is to the core (nerve) of the tooth, the bonding procedure while placing an all-ceramic crown, such as EMAX, can occasionally cause some irritation.
Emax Veneers are well known for their strength and stability qualities, and they may be placed without scratching the teeth as is necessary for more conventional dental veneers.