We're here to help you with our home nursing services if you're dealing with muscular discomfort and spasms. You don't have to make the trip to a clinic when you can have top-notch medical professionals arrive at your door. We'll look out for your well-being by offering care and knowledgeable direction.
In Riyadh, Enfield Royal Clinic is committed to providing the best physiotherapy at home in Riyadh. We're accessible 24/7, and you can set up a time for your physical therapist to come see you and give you your therapy. Our first goal is your health, and we're here to look out for you at every turn.
Physical therapy, often known as physiotherapy, is a medical specialty and therapeutic technique that focuses on assisting patients in regaining and maintaining their physical function and mobility. It aims to enhance general well-being, lessen discomfort, and improve a person's quality of life.
Who Carries Out Physiotherapy?
Physiotherapists are highly skilled healthcare professionals who specialize in physical therapy and are qualified and licensed to carry out physiotherapy at home in Riyadh . These committed experts are adept in diagnosing and managing a variety of cardiovascular, neurological, and musculoskeletal issues.
One of the main benefits of physical therapy at home is that it puts these physiotherapists' knowledge right at the patient's door.
Benefits of getting the therapy at Home
Our team consists of therapists with vast expertise and from various backgrounds.
We provide a comprehensive approach by mixing several therapeutic modalities.
We carefully consider your needs before developing individualized treatment programmes.
Take advantage of the comfort of flexible appointment scheduling.
Discover a quiet, friendly environment that puts your comfort first.
Senior physicians and other experienced medical experts deliver our therapies.
What happens during the process?
A highly qualified physiotherapist will visit your house to start the healing process during the Home therapy session. They will start by doing a thorough evaluation of your condition, taking into consideration your medical history, amount of discomfort, and movement restrictions. A customized treatment plan will then be developed to address your unique requirements and goals. The physiotherapist will work closely with you to increase your range of motion, reduce discomfort, and promote the healing process using a variety of hands-on methods and exercises.
Musculoskeletal Conditions: Physiotherapists may assist people with muscle and joint issues, such as back pain, neck discomfort, arthritis, and sports injuries.
Neurological Conditions: They specialize in helping people with neurological conditions such as Parkinson's disease, multiple sclerosis, and stroke to regain movement and function.
Rehabilitation following surgery: They help patients recover and regain mobility following orthopedic or joint replacement surgeries.
Rehabilitation for Injuries: can assist patients in the healing process after suffering a fracture, sprain, or other injury.
Care For Elderly People: Healthcare must include providing for the aged, especially when addressing age-related issues. Arthritis, soreness in the knees and joints, and muscular weakness are among the common problems elderly people face.
Why We Have Customized Home Therapy?
Free movement is essential in life, but there are a number of things that can harm or injure muscles. Your well-being is our main priority, and we are committed to providing excellent services in the convenience of your home.
Choosing home-based therapy guarantees
Comprehensive recovery and rehabilitation.
Personalized Care Plans.
Savings in time and energy.
Observance of Your Favourite Schedule.
Improvements in Communication.
Reduction of anxiety and stress.


At home, we're dedicated to giving you the greatest care and assistance on your road to recovery.
For those who want expert care in the convenience of their own homes, we offer physiotherapy at home in Riyadh. These in-home treatment sessions have several benefits and are quite convenient. When you can get excellent care right at home, why endure the inconvenience of travel and waiting? Patients participate in guided exercises throughout these operations under the guidance of our experienced doctors, improving their physical and mental health. Fill out the form below to set up an appointment with us right away.
In general, the goal of therapy is to lessen pain and suffering. While some exercises may temporarily make you uncomfortable, your physiotherapist will make every effort to keep you comfortable.
How many appointments will I require?
Depending on your condition and goals, a different number of sessions may be required. A treatment strategy customized to your requirements will be developed by your physiotherapist.
Can I work out between sessions at home?
Yes, physiotherapists frequently recommend at-home exercises to supplement in-clinic care, speeding recovery and enhancing results.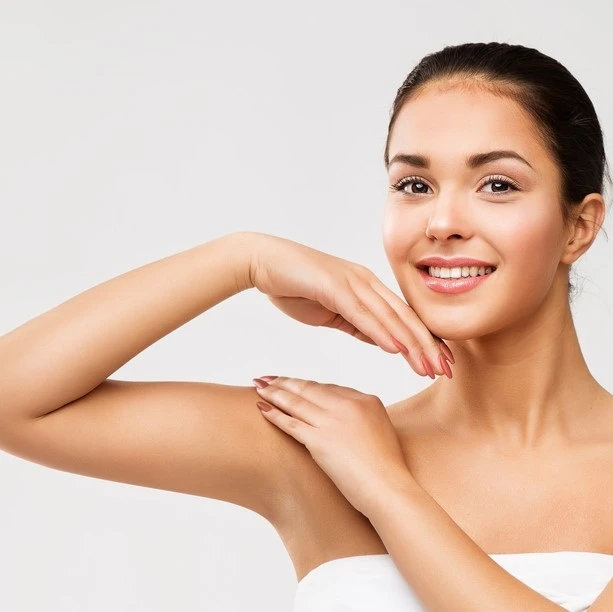 Brachioplasty, also called arm lift surgery, can improve the appearance of your underarm areas. Tightening is done to support loose skin. It provides your arms a more toned shape in a way that diet...
People are looking for creative methods to improve their physical appearance and raise their self-esteem in a world where beauty standards are changing. Butt lifts in Riyadh are in high demand. People who..